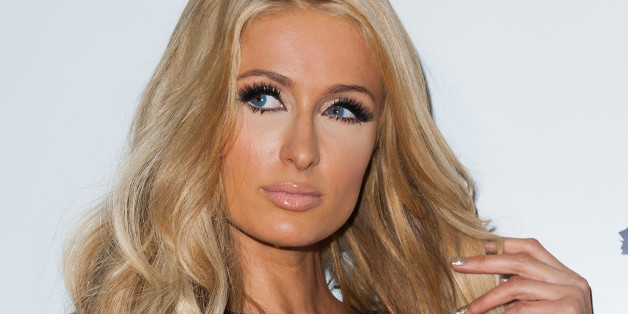 Paris Hilton slammed online hoaxers who claimed she confused Nelson Mandela for Martin Luther King, Jr., saying it is a "stupid fake tweet."
Following the death of the former South African leader Thursday, celebrities took to Twitter to offer their condolences. A tweet began circulating, purportedly written by Hilton, reading: "RIP Nelson Mandela. Your 'I Have A Dream' speech was so inspiring. Amazing man."
The tweet suggested the hotel heiress mistook Mandela for King, who delivered the civil rights "Dream" speech in 1963 on the steps of the Lincoln Memorial. It was retweeted 15,000 times before the 32-year-old got wind of it, E! News reported.
Hilton -- who was on a plane flying to Miami when the phony tweet was posted -- immediately took to Twitter to blast those who started the rumor.
Whoever made that stupid fake tweet lacks respect to the loss the world is mourning right now. Same goes for all the blogs who ran with it.
— Paris Hilton (@ParisHilton) December 5, 2013
Just landed & heard the sad new about Nelson Mandela. He was a true Hero & the world is a better place because of him. May he rest in peace.
— Paris Hilton (@ParisHilton) December 5, 2013
I'm so sick of people lying about me & using my name . Please get a life & stop talking about mine. It's beyond. #URPathetic #GetYourOwnLife
— Paris Hilton (@ParisHilton) December 6, 2013
The fake Hilton-Mandela tweet was created by an account called @DeletedTweets, reports BuzzFeed. The account has posted other messages claiming to be from celebrities. Another tweet posted Thursday pretended to be from Beyonce, reading: "Lorde better swerve, there's only one Queen B, honey."
The account's handlers apparently Photoshop tweets to make them appear as if they originated from a celebrity's verified account.
Mandela, a renowned anti-apartheid leader and South Africa's first black president, died on Dec. 5 at 95 years old. His health began to fail when he was hospitalized in February 2012 for a stomach ailment. He is survived by his wife, Graca Machel, his former wife, Winnie Madikizela-Mandela and three daughters, Pumla Makaziwe, Zenani and Zindziswa Mandela.
ALSO ON HUFFPOST:
Amusing Celebrity Twitter Bios