Nothing quite compares to the power of a photograph to communicate the goings on in the world, captured in the thick of things. Ranging from the serious to the silly, these photos offer peeks into various events around the world this week.
1. An elderly man faces off with riot police on Dec. 3, 2013 in Kiev. Tens of thousands took to the streets in Ukraine to protest against the government.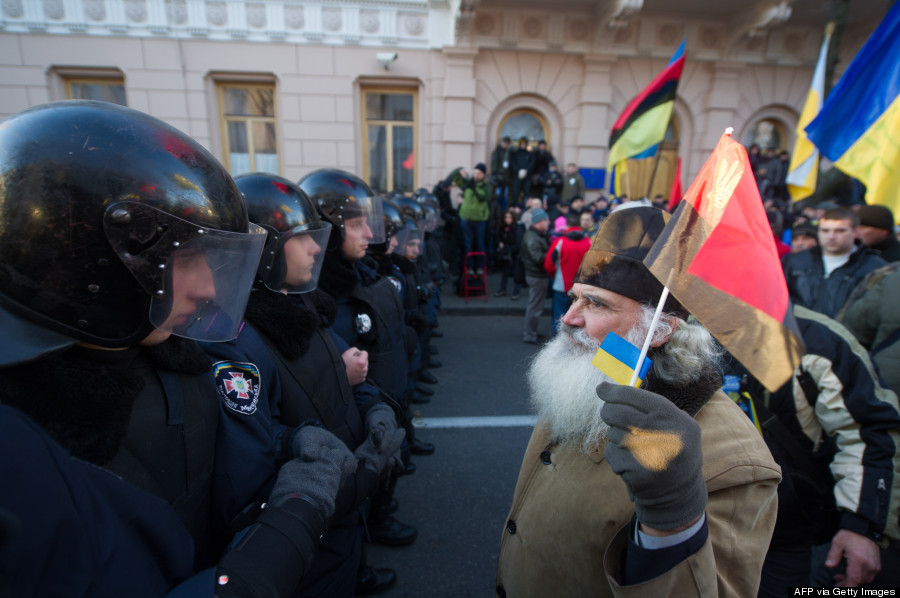 Dmitry Serebryakov/AFP/Getty Images
2. A woman walks passed a mural painting of Nelson Mandela in Cape Town, South Africa.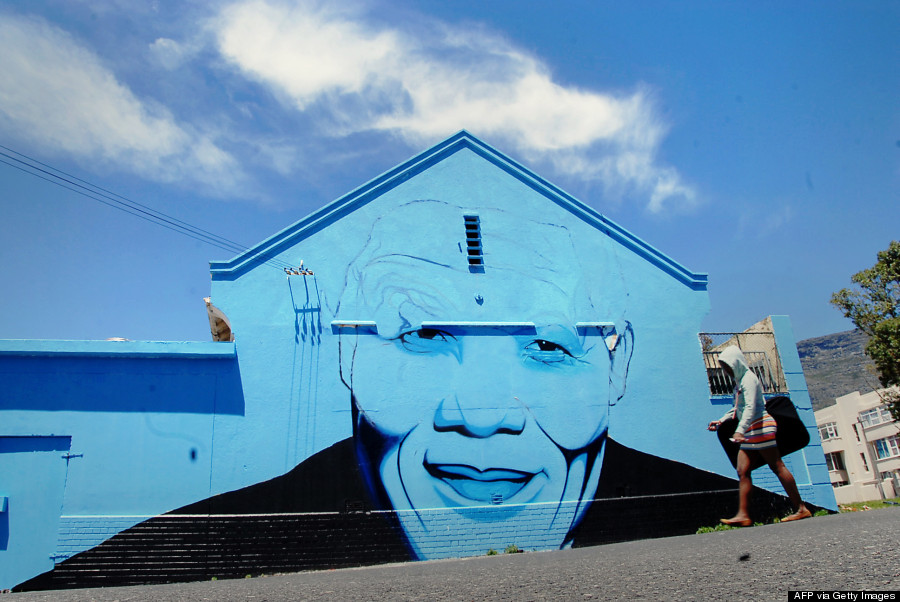 Getty Images
3. Two men pause on the Shanghai waterfront on Dec, 5, 2013. The Chinese city battled one of the worst bouts of smog it had ever faced.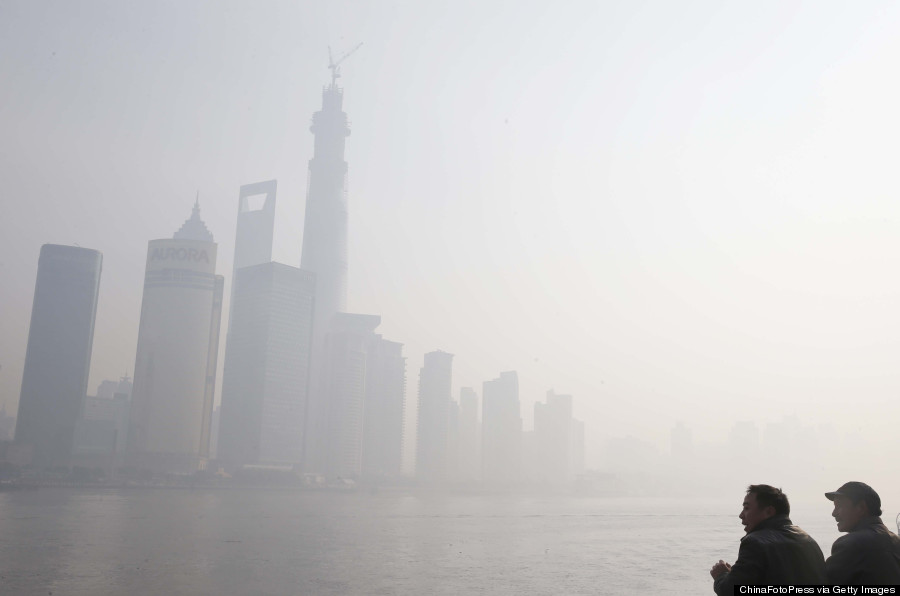 ChinaFotoPress/ChinaFotoPress via Getty Images
4. An anti-government protester takes her photograph with a Thai policeman on the road leading to the Metropolitan police headquarters in Bangkok on Dec. 3, 2013.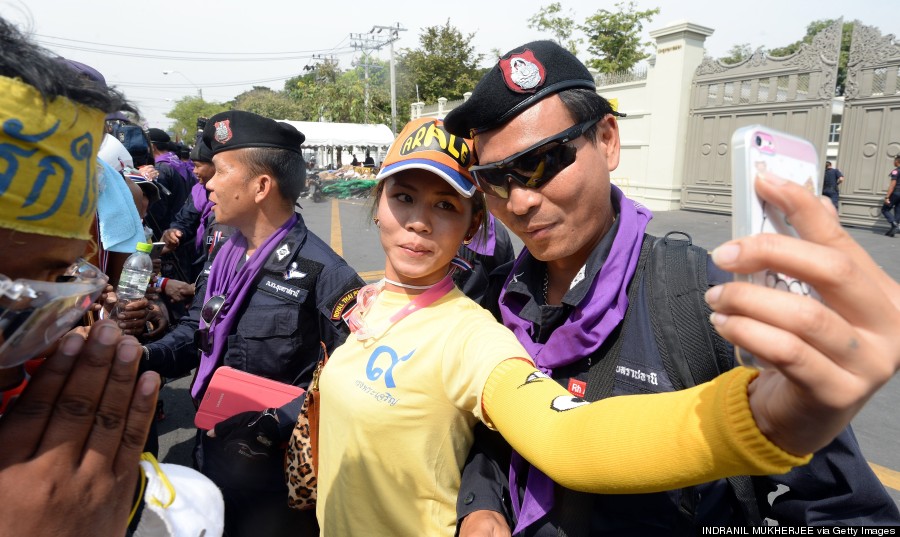 Indranil Mukherjee/AFP/Getty Images
5. New police officers are welcomed in a ceremony presided over by the French Interior Minister at the Prefecture de Police in Paris, on Dec. 4, 2013.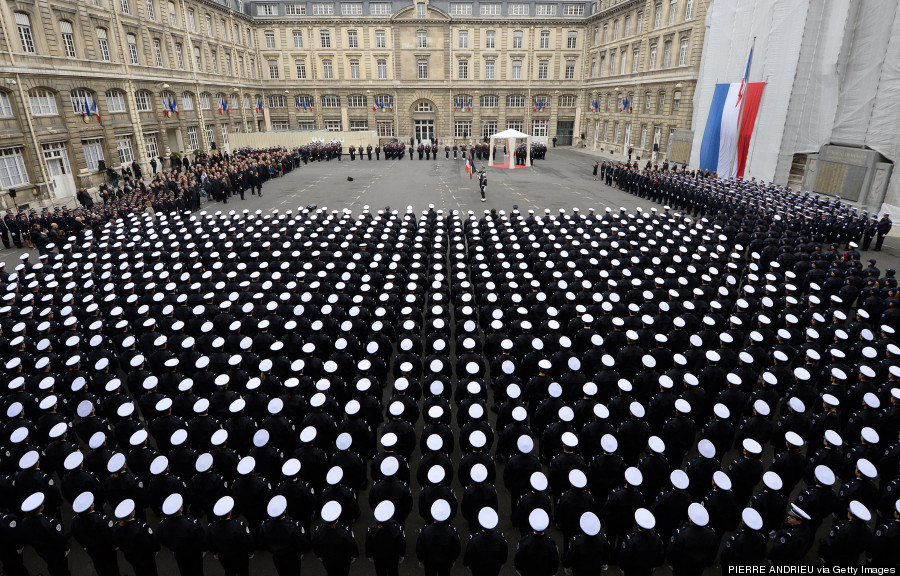 Pierre Andrieu/AFP/Getty Images
6. Brazuca --the official football for the 2014 FIFA World Cup-- is introduced as a projection during its launch in Rio de Janeiro on Dec. 3, 2013.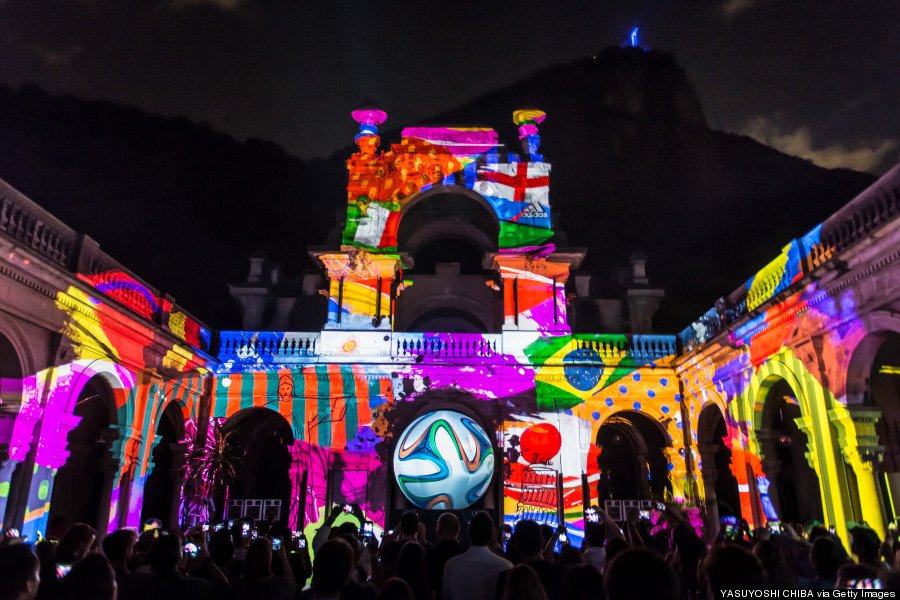 Yasuyoshi Chiba/AFP/Getty Images
7. People gather after the lighting ceremony for the National Christmas tree in Washington, DC, Dec. 3, 2013.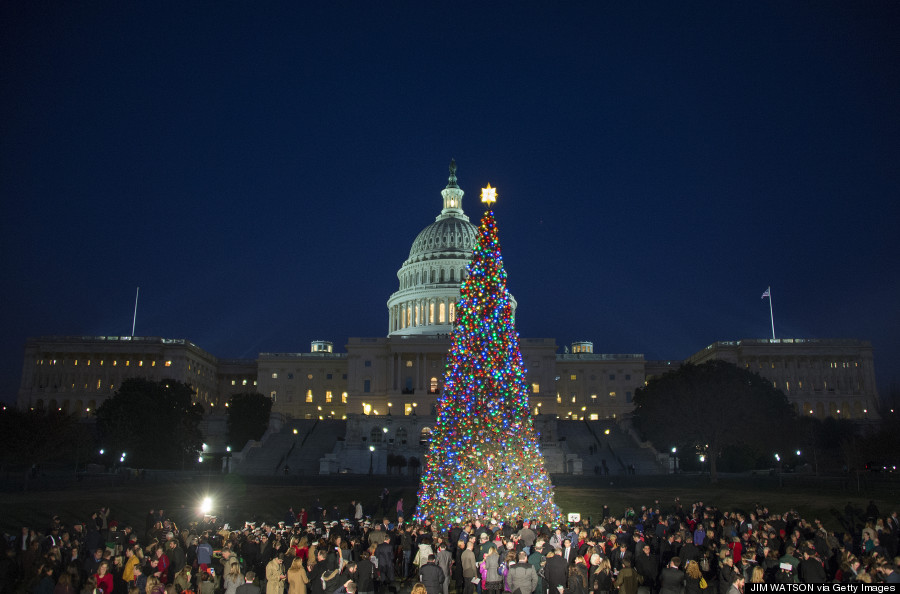 Jim Watson/AFP/Getty Images
8. Dancers perform during the 'My Dream Gala Performance' presented by China Disabled Peoples Performing Art Troupe at the National Theatre of Opera and Ballet of Albania on Dec. 3, 2013.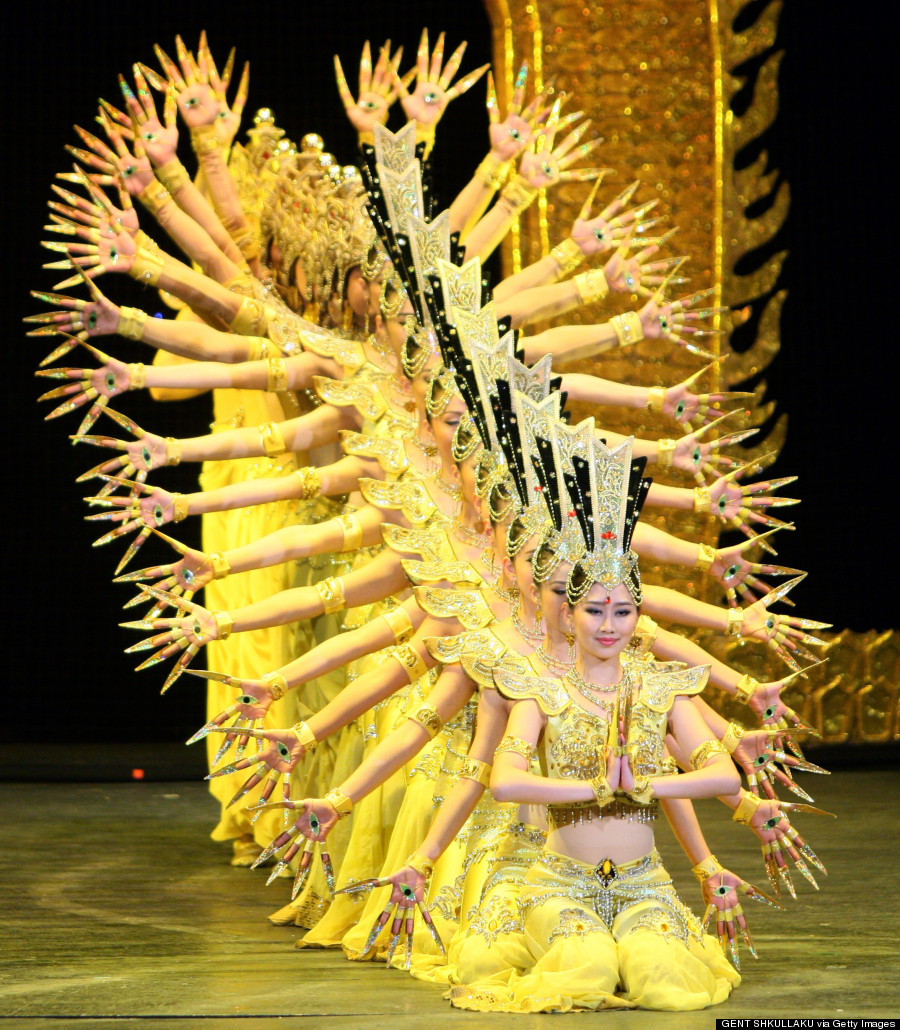 Gent Shkullaku/AFP/Getty Images
9. People transport the coffin of a relative killed during recent unrests in a street of Bangui on Dec. 6, 2013, one day after the United Nations gave the green light for foreign troops to restore security following a bloodbath that left dozens dead.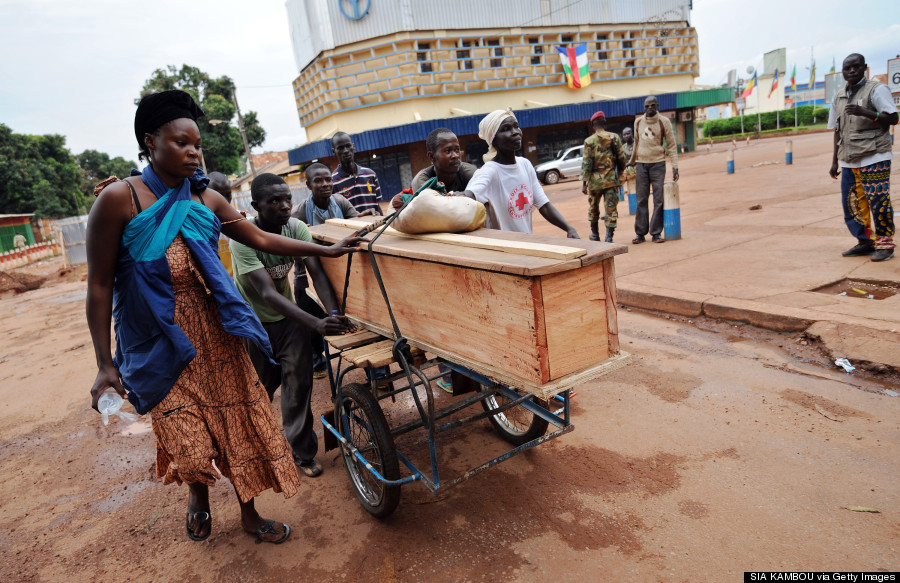 Sia Kambou/AFP/Getty Images
10. Graffiti and a sign opposing a deal to reform the country's energy sector are displayed on a security barricade outside the Senate in Mexico City on Friday, Dec. 6, 2013.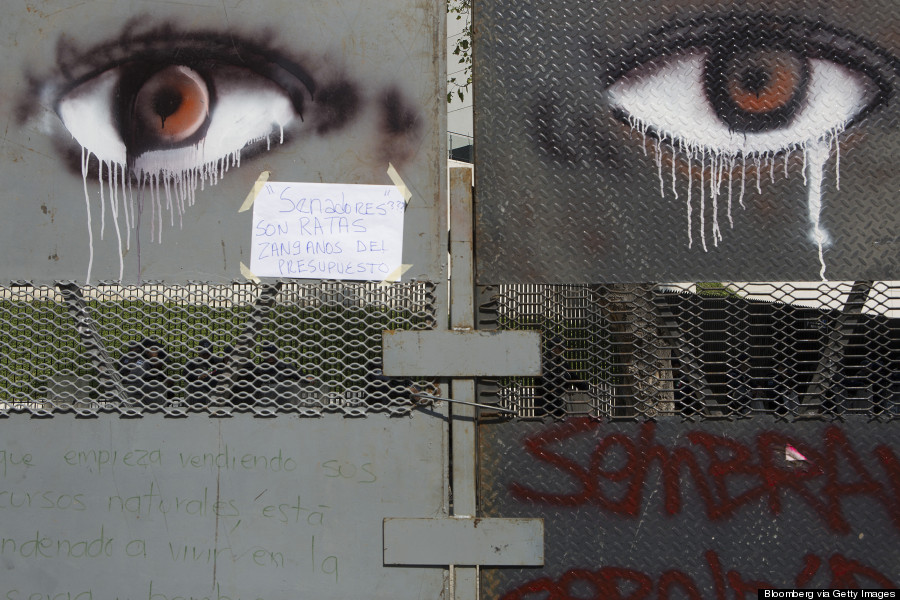 Susana Gonzalez/Bloomberg via Getty Images