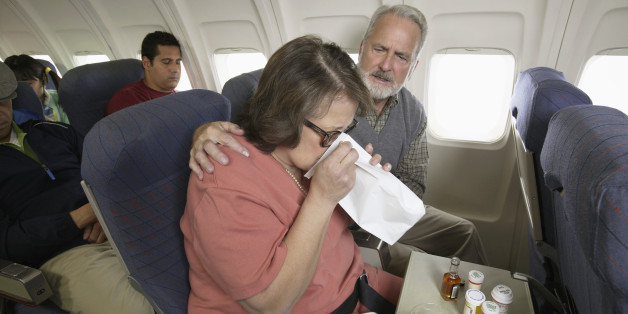 We've all suffered a #TravelFail in the airport... some of us are just more vocal about it than others.
Let some of Twitter's chattier folk show you, in their own words, 13 things you shouldn't do before takeoff.
13. Show up on the wrong day.
That awkward moment when you show up for your flight too early. As in a day too early. At least I'm all packed for TOMORROW. #travelfail
12. Show up in the wrong place.
11. Forget your wallet.
It's really awesome when u make it all the way through security and realize you don't have your wallet. #airportfail
10. Forget your plane battery.
Aaand... My flight is delayed because they need a battery. From Atlanta. Because it would be ridiculous to have batteries here. #airportfail
9. Cross paths with "a gaggle of birds."
Unless you fly JetBlue, JFK is a seriously ghetto airport. A gaggle of birds just flew down to eat my delicious sandwich.
#AirportFail
8. Overserve yourself.
So embarrassing when you offer a pregnant woman your bus seat and find you're not on a bus and she's the flight attendant and you're drunk.
7. Vomit.
One of the more embarrassing moments of my life- threw up in the aisle of the plane and then was given soap and towels to clean it up. Yep.
6. Reek of snack chip.
Dude next to me on this plane smells like pure Fritos. Not bad, actually.
5. Wear a ponytail.
Lady on plane just looked at me...smiled...and said bad hair day huh??
4. Realize you're not going to Disney World.
Once my Dad said he was taking us to Disney World, but drove to the @LLbean store in Maine instead. #VacationFail
3. Forget your breath mints (or forget how to spell).
So the guy sitting next to me on the plane had the worst breathe evr. So bad I had fight back. So I farted like 3 times.
2. Unwrap those pesky skincare products you bought in Iceland.
Bought skincare products in Iceland. Just realised that all of the instructions are in Icelandic >_<;; #travelfail
1. Spill your crate of fish.
Three hour flight delay, six hour flight, and a man spilled his crate of fish at the baggage claim. #TravelFail
Also on HuffPost:
Americas Worst Airports (PHOTOS)
SUBSCRIBE TO & FOLLOW LIFESTYLE
HuffPost Lifestyle is a daily newsletter that will make you happier and healthier — one email at a time. Learn more