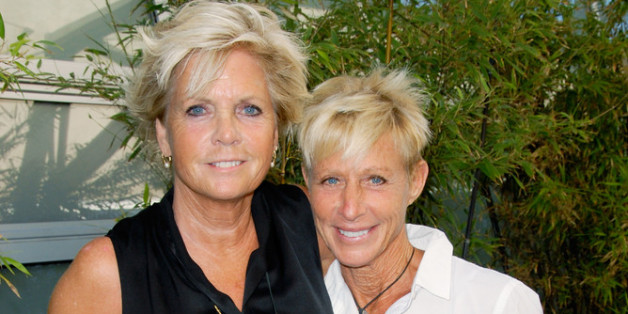 Wedding bells chimed for "Family Ties" star Meredith Baxter and her longtime partner this weekend.
Baxter married contractor Nancy Locke, whom she has been dating for seven years, in Los Angeles Sunday (Dec. 8), according to People magazine. The two were surrounded by family and friends when they exchanged handwritten vows.
"Now I understand why marriage caught on!" the 66-year-old actress told the mag.
"I thought I was gonna drop into a hole," she told AOL last year. "I thought it was going to be the end of my career. I thought it was setting myself on fire. I thought it was the end. And it turned out to be the best possible thing I could ever have done. I didn't know to want the freedom that came, but it was glorious. I really hope other people will take that as an example, a vote of hope and confidence, that their life can change and be okay after coming out."
Congrats to the happy couple!
SUBSCRIBE AND FOLLOW
Get top stories and blog posts emailed to me each day. Newsletters may offer personalized content or advertisements.
Learn more