Biscochitos are the only Christmas cookies I care about. Don't get me wrong, linzer cookies, gingersnaps, peanut butter blossoms and snowballs are all delicious, but when I think of Christmas, I think of lard cookies. Wait, wait, don't run away just because I said lard, these New Mexican cookies are the stuff that holiday dreams are made of.
For people well-versed in making amazing pie crust, including lard in cookies won't sound that crazy. For some reason, when most people hear the word "lard" they envision something grotesque -- a jiggly tub of grease, basically. In truth, lard just looks and acts like shortening, since shortening is what was invented to replace lard when America went zero-tolerance on animal fat. Lard has an unbeatable ability to create flaky, tender crumb in a cookie or pie crust that no other fat can even come close to. Add some anise, a little bit of bourbon and a dunk in cinnamon-sugar and you've got New Mexico's state cookie (no, seriously).
For a cookie to be legally recognized as the official cookie of an entire state, you know it has to be good. Not only that, New Mexico was the first state to ever adopt a state cookie. If that doesn't convince you to give biscochitos a try, maybe this picture will.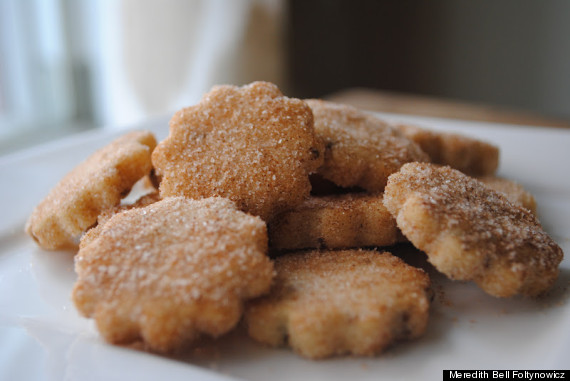 Get the Biscochitos recipe from Sweet State of Mine. If you give them a try, let us know how it goes!
Want to read more from HuffPost Taste? Follow us on Twitter, Facebook, Pinterest and Tumblr.
ALSO ON HUFFPOST:
PHOTO GALLERY
BEFORE YOU GO
Easy Christmas Cookies
PHOTO GALLERY
Easy Christmas Cookies