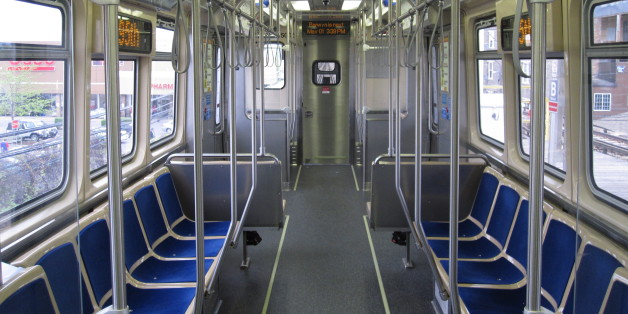 The union representing CTA workers is warning that commuters relying on the agency's train lines should anticipate a dirtier ride in the new year.
Robert Kelly, president of the Local 308 chapter of the Amalgamated Transit Union, told the Chicago Tribune that the CTA has cut funding for the ex-offender apprenticeship program responsible for quick spot cleaning on the agency's train cars. As a result, Kelly claims, the trains will only be cleaned during midnight shifts, making for what could be "a serious health matter" for riders.
The CTA claims Kelly is blowing the matter out of proportion and that, despite the apprenticeship program being cut, the agency's train cars "will maintain a high level of cleanliness each and every day" and that the agency is not changing its rail car cleaning schedule, CBS Chicago reports.
An agency spokesperson further accused Kelly of "spreading misinformation to CTA customers," according to the Chicago Sun-Times, and claimed that it was Kelly's decision to cut the apprenticeship program.
Either way, Reddit user kyleisme summarized the situation succinctly: "Even dirtier than before and some ex-convicts lose a chance to do meaningful work and find some place back in society (albeit not a glamorous one)? Nobody wins! Hooray for budget cuts!"
ALSO ON HUFFPOST:
PHOTO GALLERY
BEFORE YOU GO
Around Town On The CTA
PHOTO GALLERY
Around Town On The CTA