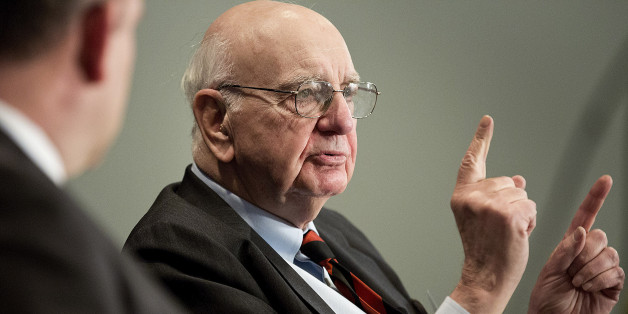 They're already starting to complain about it, those banks and the people who love them: The Volcker Rule, the new restriction about to be slapped on Wall Street, is 800 pages long! How can anyone read 800 pages? Hope you enjoyed capitalism, it's all over now, because 800 pages!
But anybody who complains about the Volcker Rule, which restricts banks' ability to gamble with their own money, being 800 pages long either doesn't know what they're talking about or is trying to trick you into feeling sorry for their well-paid lawyers.
The latest version of the rule itself, which you can read here at Wonkblog, is just 71 pages long. That's about a quarter of the size of Lord Of The Flies or Catcher In The Rye, the two books you most likely managed to finish in high school.
So where'd this 800-page business come from? Well, there is an 850-page preamble attached to the rule, Bloomberg and other outlets have reported, in which regulators painstakingly handle hundreds of the complaints and concerns banks and the people who love them have raised in the past few years. But again, that's the preamble, not the rule itself, that's 850 pages, more or less the length of Ulysses, a book you probably didn't manage to finish in high school.
The incessant lobbying of the banks is one big reason why the rule, first proposed nearly five years ago, is only this week being passed by financial regulators. The preamble may make it less likely that banks will be able to sue and harass regulators to delay the Volcker Rule any further.
So if you happen to break a toe dropping the Volcker Rule on your foot, blame the banks, not the regulators.
ALSO ON HUFFPOST:
PHOTO GALLERY
BEFORE YOU GO
Elizabeth Warren's Greatest Moments
PHOTO GALLERY
Elizabeth Warren's Greatest Moments