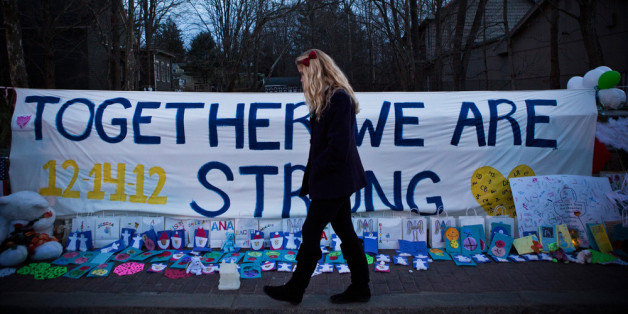 Officials in Newtown, Conn., have asked the media to stay away from their town on the anniversary of the Sandy Hook shooting, but the Associated Press still plans to be there.
The Washington Post's Erik Wemple talked to Paul Colford, a spokesperson for the AP, who confirmed that the news organization is sending journalists to Newtown on Dec. 14. AP East Region Editor Karen Testa also told Wemple, "We have covered every aspect of this tragedy from the beginning. As we have from the day of the shooting, we will be sensitive to the families and the town and respectful in our coverage."
Newtown first selectman Pat Llodra recently asked media organizations in a written statement to help the town "honor those who lost their lives in the Sandy Hook tragedy in ways that are quiet, personal and respectful," and steer clear of Newtown on the anniversary. A number of outlets, including USA Today, CNN, ABC News and NBC News, have said they will respect the town's wishes.
The AP has come into conflict with the people of Newtown over its coverage before. It fought town officials and victims' families for the release of 911 tapes from the shooting. Earlier this month, executive editor Kathleen Carroll defended that decision, saying that reviewing the audio recordings was "part of normal newsgathering in a responsible news organization."