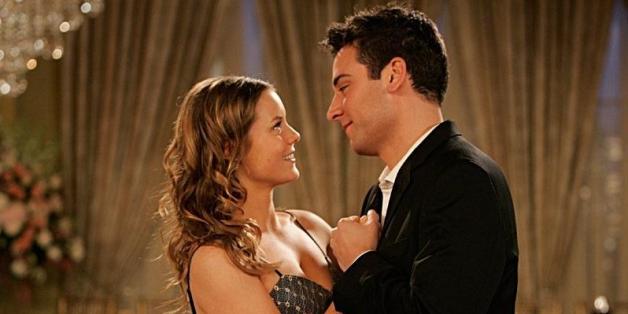 How many of Ted's exes will we get to see in the final season of "How I Met Your Mother"? At least this very important one.
Ashley Williams, who plays Victoria, a.k.a. the only woman besides Robin we thought he might actually end up with, will make at least one more appearance on "HIMYM," according to TVLine.
Victoria, the cupcake baker, fell into a whirlwind romance with Ted in Season 1, but then moved to Germany, met Klaus, came back to the States and got engaged to Klaus. In Season 8, she and Ted almost ran away together on her wedding day. But the romance stopped when he refused to cut Robin out of his life.
Or did it? TVLine's Michael Ausiello reports that Williams will return in Season 9 Episode 19, which will probably air in April.
But, judging by the fact that we've already met the titular mother, don't expect a full-on Ted-Victoria reunion. Our guess is that she bakes Barney and Robin's wedding cake. How do you think they'll weave her into Season 9?
Williams is currently finishing a run on Broadway in John Grisham's "A Time to Kill."
Catch "How I Met Your Mother" on Mondays, 8 p.m. EST on CBS.
ALSO ON HUFFPOST:
PHOTO GALLERY
BEFORE YOU GO
How I Met Your Mother
PHOTO GALLERY
How I Met Your Mother