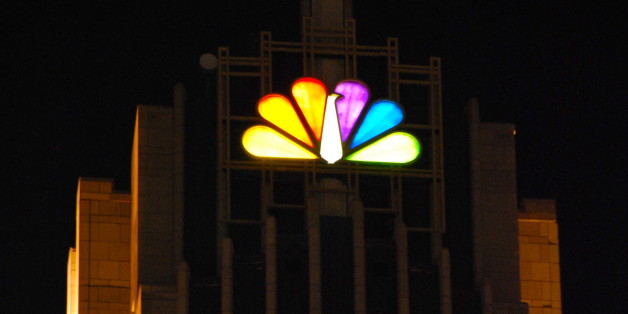 NBC News is facing a federal lawsuit over age discrimination from a former MSNBC cameraman.
60-year-old George Hyatt, former cameraman for "The Daily Rundown" with Chuck Todd is suing the network after he was fired by the NBC Washington bureau, the Daily Caller first reported on Sunday. Although the network has maintained that Hyatt was fired due to frequent mistakes and an inability to follow directions, Hyatt told the Caller that NBC was "a sack full of lying weasels," alleging that he overheard an NBC News supervisor say that the network needed more "young blood in here."
"I initially filed a complaint with the DC Office of Human Rights for age discrimination, after exhausting every effort to regain employment at a company I have devoted 30 plus years of my life," Hyatt told TV Newser. "I believe that the DC OHR dismissed the case due to understaffing and needed to clear the docket. OHR did not speak to any of my witnesses or make any attempt to contact them."
MSNBC's Chuck Todd denied knowing anything about Hyatt's lawsuit, which states that Hyatt was first hired to "work as a robotic camera operator," according to an interview with the Caller.
NBC, like just about every television network, has been hit with several lawsuits within the past four years, including charges of gender discrimination, mistreatment of employees and ethnic discrimination. MSNBC host Ed Schultz was sued in 2011 by an NBC News broadcast engineer who claimed he was largely responsible for getting Schultz his own show.
ALSO ON HUFFPOST:
PHOTO GALLERY
BEFORE YOU GO
The Murdochs
PHOTO GALLERY
The Murdochs