Living and working in New York sure has its perks. Namely, the best sample sales and Chinese food delivery at 4am. But one of the best things about The Big Apple is the street style.
Just walking to and from work and taking the subway every day leaves us inspired. We are constantly passing people wearing amazing things (like top hats) and forging new trends (like ponchos). To help you get a better idea of the people we encounter around the office, we've amassed some of our best street style photos from the past few weeks.
Though you may think that New Yorkers give up once it starts to get cold outside, the street style just gets better. Behold, some of the most stylish people we've spotted recently: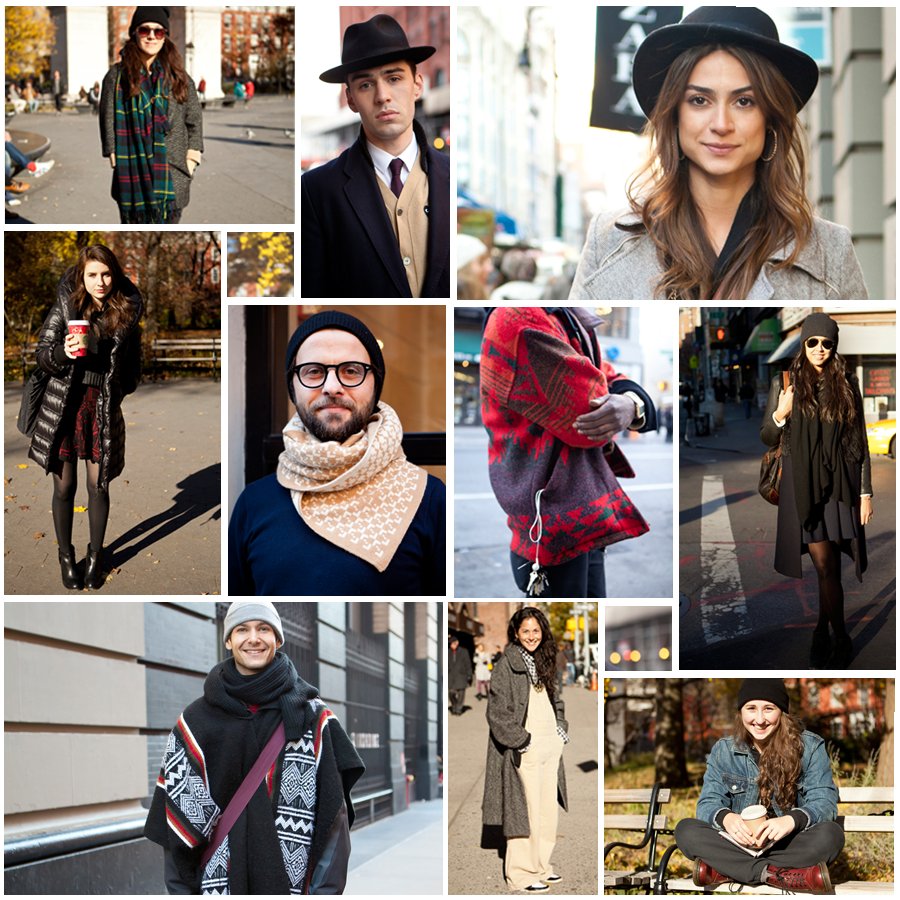 Photo/Art: Raydene Salinas
Here is what some of our favorite street style stars had to say: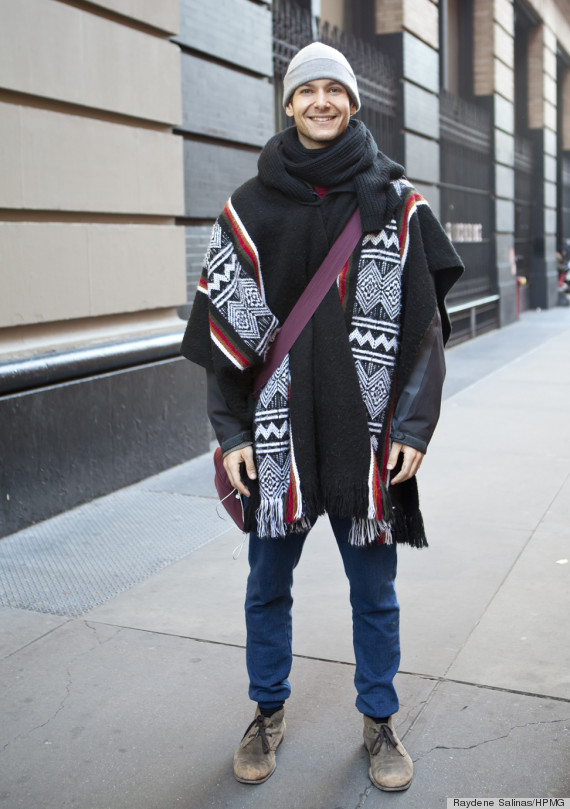 Name: Batu Kaplanoglu
Occupation: Writer and director
Favorite item to wear in the winter: A poncho
Life Motto: Creating is more important than consuming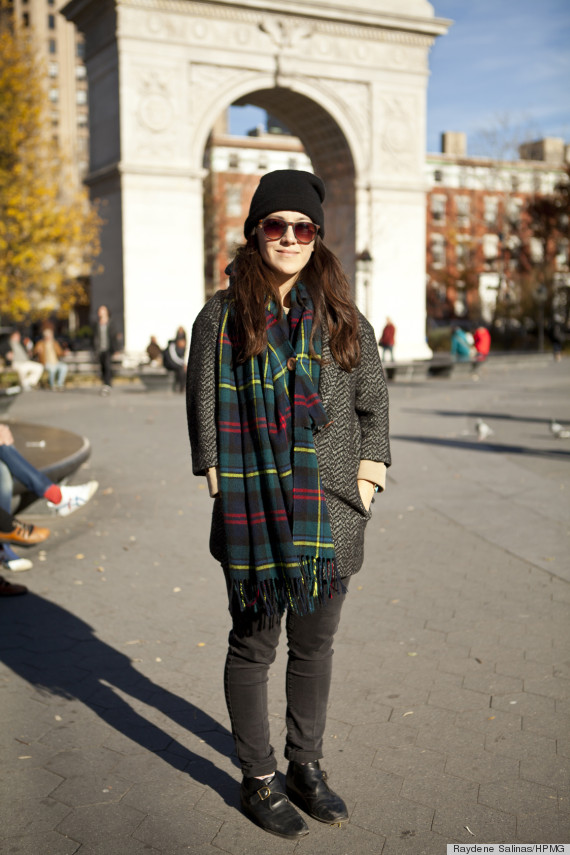 Name: Regina Smith
Occupation: English teacher
Favorite part about winter: I love layering and mixing different patterns
Favorite magazine: The Economist and The New Yorker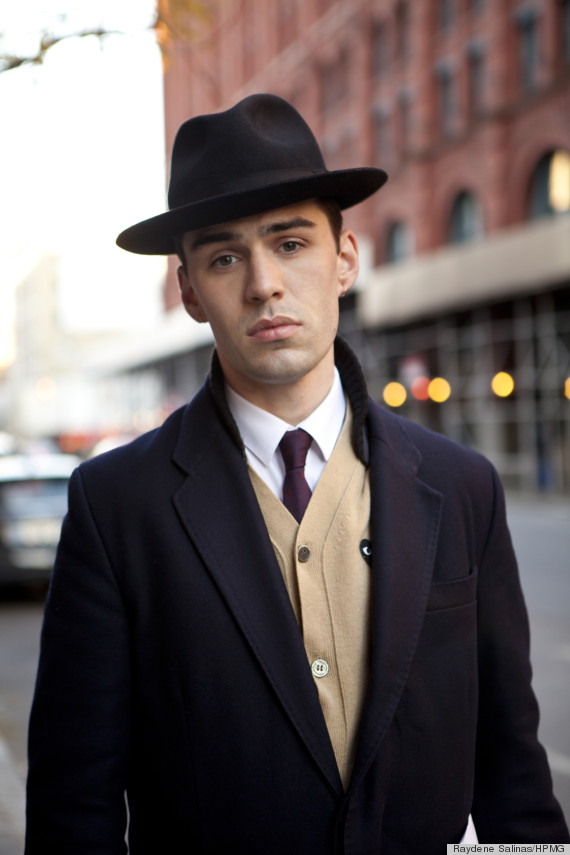 Name: Kyle Hopkins
Occupation: Jewelry designer
Favorite winter item: A wool coat
Must read magazine: Wonderland, Purple and V magazines
More inspiring street style:
Fashion Week Street Style
New York Fashion Week is a time to see what trends are ahead for the upcoming season, but just as important are the street style photos of fashionistas going to the shows. In this segment's carbon copy, we loved Annie Georgia Greenberg's look so much we made a carbon copy of her look.