Gigi Scaria, Someone Left a Horse on the Shore, 2007, digital print on archival paper, 109 × 164 cm. Delhi, India
Exhibition view of The Parade: Nathalie Djurberg with Music by Hans Berg, New Museum, New York, 2012. Courtesy of Zach Feuer Gallery, New York, and Giò Marconi Milan. Photo by Benoit Pailley.
(Image: © RMN-Grand Palais / Art Resource, NY)
Mondrian Car (Photo: Harrod Blank)
Golden Plague, 2004, Tim Biskup, Personal work; cel-vinyl acrylic and gold leaf on panel
Eric Stanton, A Lesson in Eros, 1964
Matthew Barney, Cremaster 4, 1994. Production still. Courtesy Gladstone Gallery, New York and Brussels. Photo Michael James O'Brien. (c) 1994 Matthew Barney.
Warhol: © 2013 The Andy Warhol Foundation for the Visual Arts, Inc. / Artists Rights Society (ARS), New York
Gustav Klimt, Garden Path with Chickens, 1916.
Gustav Klimt's "Adele Bloch-Bauer I" (1907)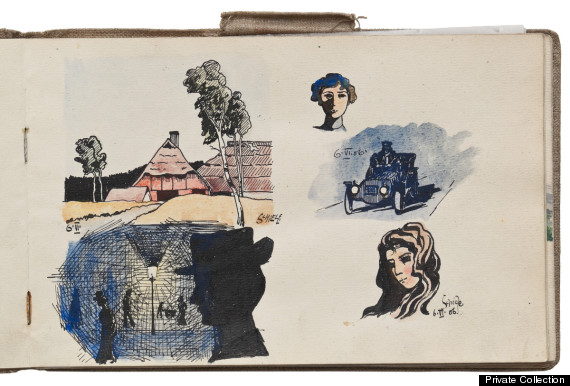 Courtesy of Badlands Unlimited
Courtesy of the British Museum, London
Courtesy of The MIT Press
Courtesy of the Aperture Foundation
Courtesy of the Phillips Collection
SUBSCRIBE AND FOLLOW
Get top stories and blog posts emailed to me each day. Newsletters may offer personalized content or advertisements.
Learn more