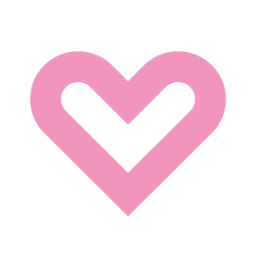 Lover.ly -- search, save, shop and share wedding ideas in one place.
By Rachel W. Miller forLover.ly
'Tis the season...engagement season, that is! From Thanksgiving until Valentine's Day, couples will be getting engaged left and right (and all over Facebook). As we head into another season filled with sparkly rings and viral video proposals, here are three trends we're really hoping to see.
1. Women getting involved in the proposal.
Lately we've been seeing more straight women proposing to their guys and/or buying them engagement rings, and we hope this trend continues to grow! First, because the whole "waiting for a proposal" thing is downright torturous for a lot of women...but also because planning a proposal and buying a ring is simply fun, and too many women are missing out! (Not sure you are comfortable proposing to a guy? Consider proposing back -- i.e. planning your own special date night and presenting him with a ring in the weeks after he proposes to you.)

Photo by: Matthew Moore Photography on Well Groomed via Lover.ly
2. Low-key proposals.
Hey, there's nothing wrong with a flash mob, but a proposal isn't a competition. Rather than trying to create the most over-the-top, totally-gonna-go-viral proposal spectacle imaginable, some couples just want to do something a little more...chill. And if that's your thing, you shouldn't have to worry that your proposal isn't "good enough." In the past couple of years, we've seen more and more couples skipping some of traditional aspects of weddings and opting for authentic and meaningful weddings instead, and we expect to see more couples choosing small, private, and meaningful engagements in 2014.

Photo by: Spanglish Studios on Inspired By This via Lover.ly
3. Thinking beyond the ring.
While some women love jewelry and are super excited about the idea of a shiny new ring as an engagement gift, there are plenty of women who aren't crazy about it. But there's no rule that says a ring has to accompany a proposal! We'd like to see more couples embracing non-traditional engagement gifts that feel right to them. Whether it's a down payment on a condo, a fabulous trip, or a cool piece of art, the only real requirement is that it's meaningful to the couple. The world is ready for creative engagement gifts...seriously, who could say no to an engagement puppy?!

Photo by: Clary Photo on Snippet and Ink via Lover.ly
More from Lover.ly: