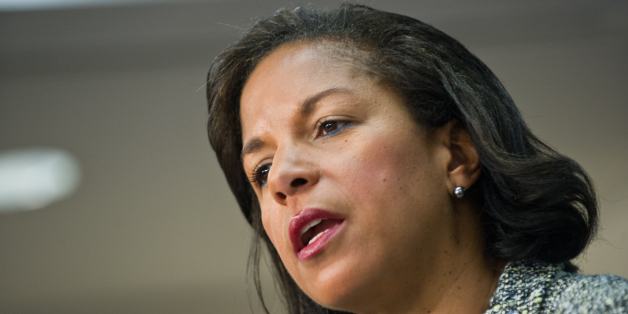 By Steve Holland
WASHINGTON, Dec 15 (Reuters) - President Barack Obama's national security adviser Susan Rice played host to a series of meetings with Israeli officials last week to try to gain their support for an interim deal with Iran aimed at containing Tehran's nuclear program.
The meetings, announced in a White House statement on Sunday, arose from talks between President Barack Obama and Israeli Prime Minister Benjamin Netanyahu last month as the United States tried to persuade a skeptical Israel to support the Iran deal.
Israel doubts whether Iran will actually give up a nuclear program that the West believes is aimed at developing a nuclear weapon.
The interim deal, achieved in Geneva last month between Iran and major world powers, halts Iran's nuclear program in exchange for modest sanctions relief. Over the next six months the parties are to attempt to negotiate a comprehensive solution to Iran's nuclear challenge.
Rice, along with her deputy, Tony Blinken, and senior officials from the departments of State and Treasury, met with Israeli national security adviser Yossi Cohen and other Israeli officials on Thursday and Friday.
"During the meetings, the U.S. team reaffirmed President Obama's goal of preventing Iran from obtaining a nuclear weapon," the White House said.
The series of meetings was an initial step toward fulfilling a promise Obama made to Netanyahu in their Nov. 24 phone call that the United States would consult regarding the effort to forge a comprehensive solution with Iran.
Obama has been arguing to Israel and its supporters and to members of the U.S. Senate that it is important to use the next six months to test whether Iran is serious about reaching a comprehensive deal.
Some members of the Senate are eager to slap new economic sanctions on Iran, a prospect the White House argues would upset delicate diplomacy with Tehran.
"If at the end of six months it turns out that we can't make a deal, we're no worse off, and in fact we have greater leverage with the international community to continue to apply sanctions and even strengthen them," Obama told the Saban Center for Middle East Policy on Dec. 7. (Reporting By Steve Holland; editing by Christopher Wilson)
ALSO ON HUFFPOST:
PHOTO GALLERY
BEFORE YOU GO
Obama's Handshakes Around The World
PHOTO GALLERY
Obama's Handshakes Around The World