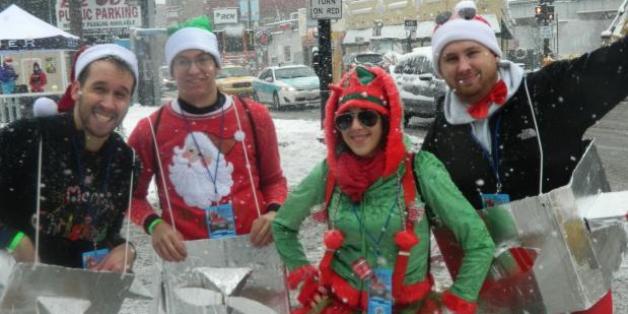 Story by Alex Parker , Josh McGhee and Quinn Ford, courtesy DNAinfo Chicago:
WRIGLEYVILLE — Eight hours into TBOX, the day-long pub crawl that took over Wrigleyville Saturday, bar-goers dressed as a wide array of holiday characters were stumbling through the neighborhood.
Perhaps it was the booze, or it might have been partly due to the heavy snowfall that hit the area Saturday, dumping as much as 6 inches on the city. But mostly, it was probably the booze.
As many as 20,000 revelers were expected to descend upon this North Side neighborhood for the annual Twelve Bars of Christmas, or TBOX, pub crawl, involving more than 50 establishments.