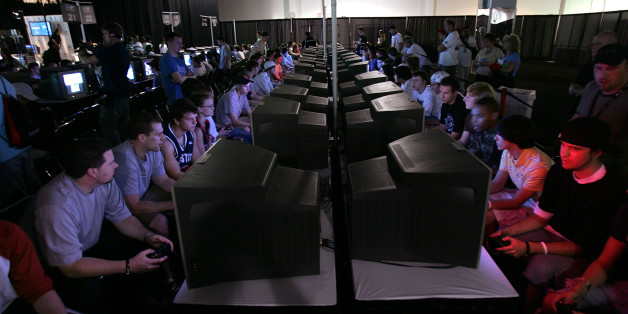 For those who argue gamers aren't athletes, take a look at what just happened to South Korean gamer Kim "ViOLet" Dong Hwan.
The 23-year-old "Starcraft 2" player is only the second professional gamer to get a P-1A visa, letting him travel and work in the U.S. for the next five years, according to Hwan's representatives at the Cyber Solutions Agency.
The visa is typically reserved for athletes in more traditional sports such as baseball or soccer. In August, a Canadian "League Of Legends" player became the first gamer to get a P-1A.
The U.S. government had previously turned down three consecutive requests by Hwan for a student visa, to study English. The P-1A will come as a massive relief to Hwan as he keeps trying to make a living in eSports.
"It was do or die for [Kim]," Andrew Tomlinson of Cyber Solutions Agency told the Daily Dot. "He either got the visa or entered the Korean military."
Kim is currently ranked as the 63rd "Starcraft 2" player worldwide and has made $98,830 in prize money over the past the three years. Visa troubles kept Kim from competing in the "Starcraft" World Championship Series last month, where a $1.6 million prize was awarded to the first-place winner.
In recent years, eSports have seen a boom in prize money and spectatorship. Prize money for eSports players was estimated at $6 million in 2011 and ballooned to $10 million in 2012 across more than 200 tournaments. Major League Gaming (MLG), the largest independent, multiplatform eSports league in North America, last week reported its online viewership increased from 15.5 million hours in 2012 to 54 million hours in 2013, a gain of 262 percent.
PHOTO GALLERY
BEFORE YOU GO
Xbox One vs. PlayStation 4
PHOTO GALLERY
Xbox One vs. PlayStation 4