Relax, Men -- Here Are 10 Clothing Items That Don't Need To Be Dry Cleaned
We women dry clean our winter coats after a long season or a cocktail dress after a particularly raucous wedding. But many men bear the unique burden of constant dry cleaning, spending hundreds of dollars a month getting their dress shirts, pants and suits cleaned after just weeks (or even days) of basic wear.
But dry cleaning is a curse that can be (at least partially) lifted. Men, we've rounded up some great pants, shirts, jackets and even suits that can be washed in your closest washing machine. Just promise us one thing: You will not stick this stuff in the dryer. Hang dry these items, then iron them if they end up rumpled.
Pants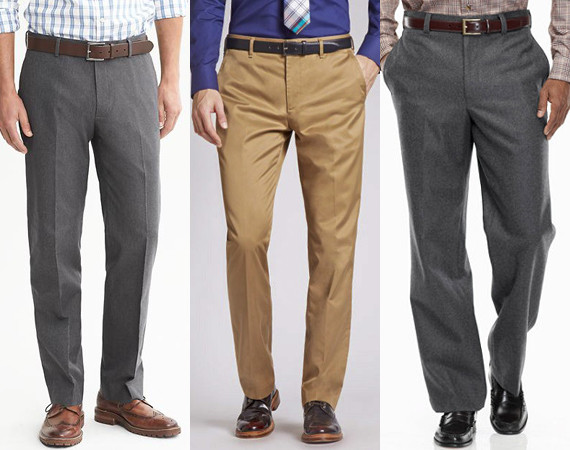 Tailored Slim-Fit Non-Iron Houndstooth Pant, Banana Republic, $89.50; Thursday Khakis, Bonobos, $98; Wrinkle-Resistant Three-Season Washable Wool Pants, L.L. Bean, $49.99.
Shirts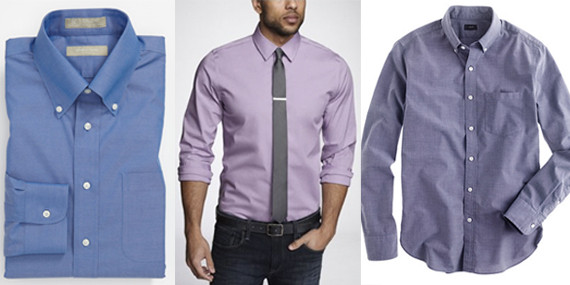 Traditional Fit Pinpoint Dress Shirt, Smartcare, $49.50; Fitted 1MX Stretch Cotton Shirt, Express, $35.94; Secret Wash Shirt In End-On-End Cotton, J. Crew, $64.50.
Jackets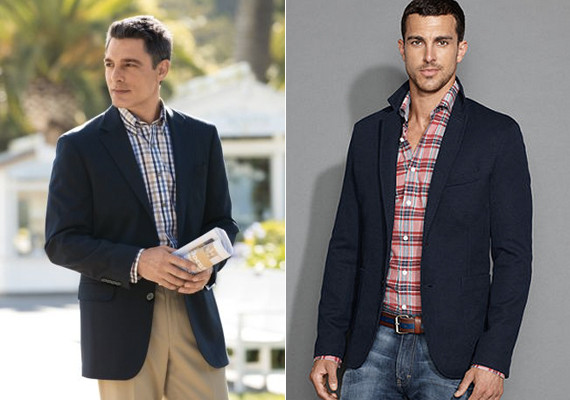 Washable Wool-Blend Two-Button Sport Coat, TravelSmith, $199; Mayes Blazer, Tommy Hilfiger, $149.99.
Suits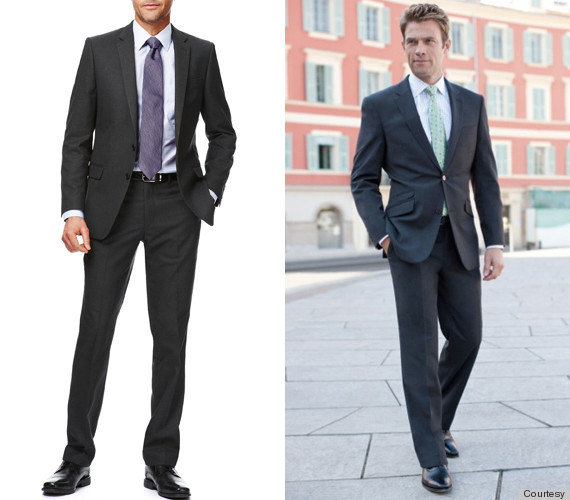 Machine Washable & Tumble Dry 2 Button Birdseye Slim Fit Suit, Marks & Spencer Outlet, $81.55; The Travel Suit, Brook Taverner, $391.42.
Nine things your dry cleaner may not be telling you:
Dry Cleaner Secrets You Should Know
When you spill red wine on your white blouse--or anything else for that matter--resist the urge to run to bathroom and splash cold water on it. Blotting the stain a little on your own is fine, but do not (we repeat, do not) rub it. "All the rubbing in the world isn't going to get rid of it," says Pozniak. "I've got a beautiful Lanvin dress that the client rubbed, and she rubbed the color right out of the dress." So bring stained garments to the cleaners as soon as possible. Carrying around corn starch or talcum powder isn't a bad idea either, because both will aid in removing oil based stains. "Let it sit for 15 minutes, and it will do wonders," Pozniak advises.

Not all clothes that say "dry clean only" need to be dry cleaned, according to Slaven. Which fabrics are most hand-wash friendly? Wools, cashmeres, and light colored silks. "Cashmere is much happier when it's being hand washed rather than dry cleaned," says Slaven. Your white and light colored clothing is especially good to handle yourself, and you should lay them flat to dry after. Your dark colored silks should be cleaned professionally because they might bleed otherwise.

Some dry cleaning can be tough on your clothes -- not to mention your wallet -- so don't overdo it when you don't need to. "If you've worn something only once or twice, you may not needs to take it to the dry cleaner," advises Slaven. "Wool is a wonderful fiber, and if you take a wool jacket or wool skirt and hang it up in a steamy bathroom, the wrinkles will fall out."

"Never put anything anything away if it hasn't been dry cleaned first," says Wood. Just because you might not need to wear that black cocktail dress again for months doesn't mean it should hang in your closet dirty until your next party. Stains settle in over time, and will be harder to remove later. And perhaps worse than that? Wood says dirty clothes are magnets for moths.

Stop hiding things from your cleaners! You're only hurting your clothes (and your wallet, if you have to replace them). "If you dropped a glass of red wine, don't let the cleaner play hide and seek," says Slaven. "Say, 'I dropped red wine, and I tried to get it out with xyz,' or 'I tried to get it out with water.' That's going to help the cleaner get that stain out."

Hand0beaded? Full of sequins? Odds are some of your clothes are going to be too delicate for a machine (like, say, your New Years Eve outfit). But that doesn't mean your dry cleaner can't handle them. You just have to find the right cleaners. "For higher end garments, you should ask if hand cleaning is available," says Wood. "That way the garments wont be immersed in a machine and will be 100 percent gone over by hand."

If your clothes are coming back looking like they've been through the wringer, the worn out look might not be a result of the cleaning but the pressing. "A lot of times [the problem] is that they pressed it way to hard," says Pozniak. "There's a real finesse in pressing. Going to a dry cleaner who knows how to press a garment will save the quality of the garment beyond anything else."

There's a chance your dry cleaner is cutting corners to save money -- at the expense of your clothes. According to Pozniak, the cleaners might not be distilling their solvent frequently enough or changing their filters properly. That means your clothes are getting cleaned in less than ideal conditions. If your whites aren't coming back so white, it's probably time to switch to another cleaner. "If a dry cleaners is not charging enough or not making enough money, one way to cut back on costs is not to distill as often," says Pozniak. "It's kind of like if you jumped into a bathub after ten people have taken a bath."

Leaving dry cleaning plastic on when you bring your clothes home may cause them develop an odor. It's best to remove all the coverings before you put them back in your closet. "Just like your skin needs to breathe, your clothes need to breathe," says Wood.
Want more? Be sure to check out HuffPost Style on Twitter, Facebook, Tumblr, Pinterest and Instagram at @HuffPostStyle.