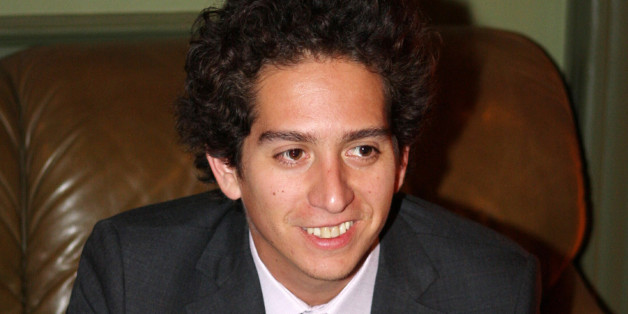 It's hard to parcel out where the idea for a novel comes from, says Daniel Alarcón, the Peruvian-American author of the recently published and critically acclaimed At Night We Walk in Circles. In this case, there were several points of inspiration: a script his friend had given him eight years prior, the time Alarcón spent reporting on Lima's prisons for Harper's, and the idea of Nelson, a young actor who longs to immerse himself in the world of theatre.
All come together with a vivid sense of foreboding. In At Night We Walk in Circles, an unknown narrator unravels Nelson's story as the actor tours the country with members of a guerilla theatre troupe hoping to revive their legendary play, "The Idiot President." Set in an unnamed Latin American country, the novel has been called "a provocative study of the way war culture ensnares both participant and observer," by the New York Times.
Alarcón recently spoke to NBC Latino about his work, the fluidity of identity, and the process of writing in two languages that play different roles in his life.
PHOTO GALLERY
BEFORE YOU GO
Latino Books Once Banned In Arizona
PHOTO GALLERY
Latino Books Once Banned In Arizona