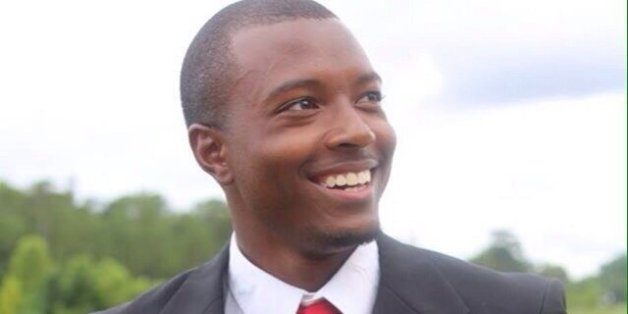 "I was going to stick to municipal government and, in my opinion, it's go big or go home," he told The Washington Post about his decision to go for a state level office at such a young age. "I felt that with that position opening up I felt like my service would be better off in that capacity than in a local position."
"We focus too highly on standardized testing," he told The Sun Herald. "We teach students to memorize the answers to specific questions and ideas, but what we don't teach them is how is they got those answers. We need to get back to the foundation of understanding why things are what they are. I think it would improve out education system."
Born and raised in Moss Point, Anderson's interest in politics began in high school. He was his class president from sophomore through senior year. But, Anderson explained to The Washington Post, that his interest to seriously enter politics was sparked after attending a political camp in 11th grade.
Anderson's grandmother, Fannie Joseph, recalled early signs of his instinct to give back.
Anderson, a senior at Tulane University's Gulf Coast campus in Biloxi, says his school is very understanding and will allow him to complete classes and assignments online when legislature is in session.
And although he will be entering a majority Republican branch, Anderson is more interested in bipartisanship.
"I've had contact with several different Republicans locally. And everybody in general is just excited to have a different perspective in the House. I don't see party lines. I want to do what's best for my district and do what's best for this state, before I see an R or a D behind somebody's name."
SUBSCRIBE TO & FOLLOW BLACK VOICES
Get top stories and blog posts emailed to me each day. Newsletters may offer personalized content or advertisements. Learn more