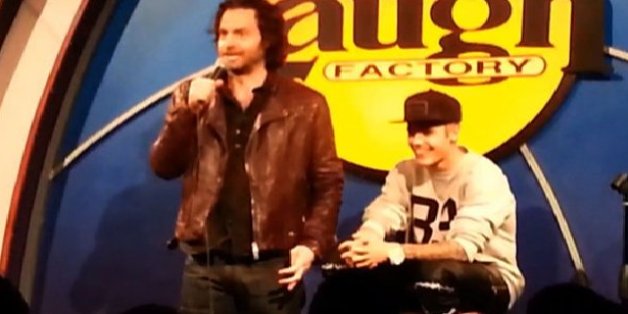 Ok, in theory, this is a great idea. You're Justin Bieber and you've been having a rough PR year. What better way to show you, too, can laugh at yourself than to go up on stage at the Laugh Factory and let Chris D'Elia roast you? (Comedy Central, are you watching, have you picked your next Roastee yet?)
Just a little pro-tip, though: When showing your human, I-can-take-a-joke side, don't refer to the "bitches" with whom you've had intimate relations. It conveys a lack of respect for women, and therefore renders your efforts useless.
Also on HuffPost:
Justin Bieber through the years
SUBSCRIBE AND FOLLOW
Get top stories and blog posts emailed to me each day. Newsletters may offer personalized content or advertisements.
Learn more