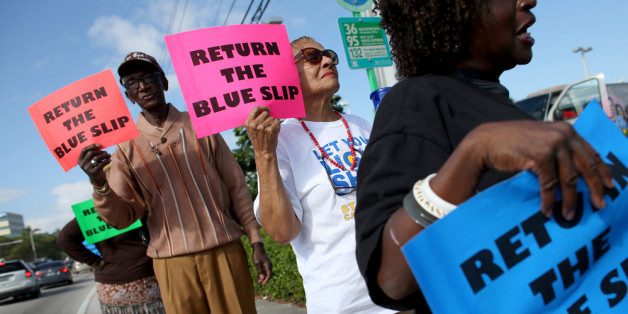 Signs of protest greeted drivers outside Sen. Marco Rubio's (R-FL) office in West Miami Tuesday as members of a local religious community rallied in support of a gay black judge whose nomination to the federal bench has been blocked.
Rubio originally recommended Judge William Thomas for the U.S. District Court for the Southern District of Florida, where a nearly two-year vacancy has resulted in a severe backlog.
Rubio's nod put Thomas in line to become the first openly gay black male federal judge -- and only the second black judge appointed to a Florida Federal District Court in nearly 20 years -- when President Barack Obama nominated him for the position in November.
But Rubio's office said in September that he intends to block the nomination altogether over puzzling concerns about Thomas' "temperament", a move critics say was made to pander to Rubio's Tea Party base.
Tuesday morning, protestors made their feelings known on the street with signs saying "Judge Thomas deserves the nomination" and "We want a diverse court." Others demanded the senator return the blue approval slip authorizing a hearing on Thomas' nomination.
"He is well trained in the law. He has a good, honest and discerning character that makes him an outstanding judge," organizer Rev. Carl Johnson of Miami's 93rd Street Baptist Church told the Miami Herald before the protest.
Check out photos from the event, which also drew responding Rubio supporters, below: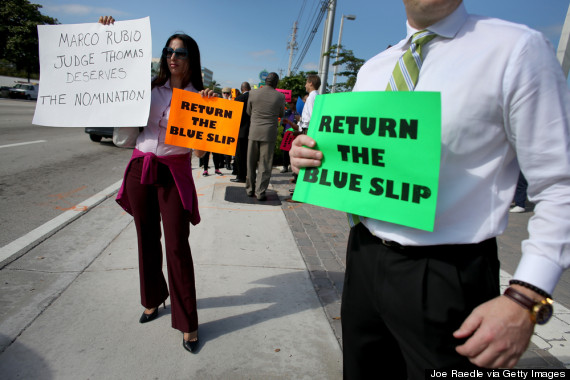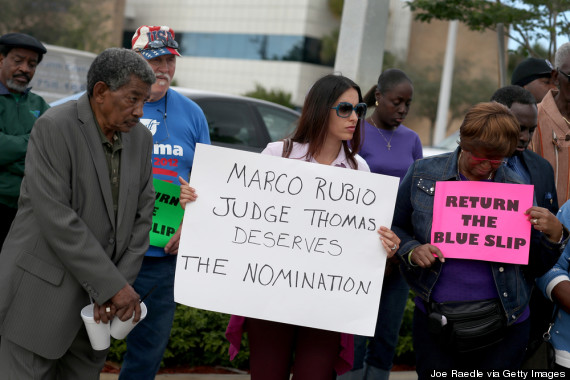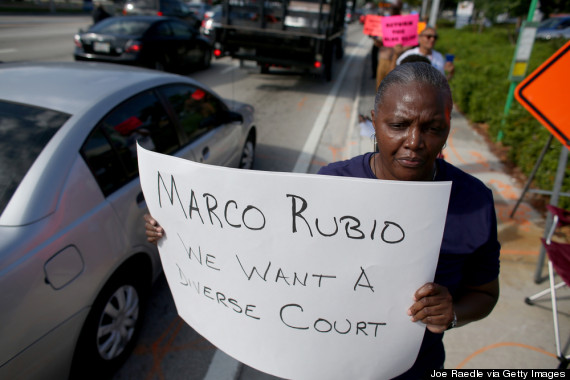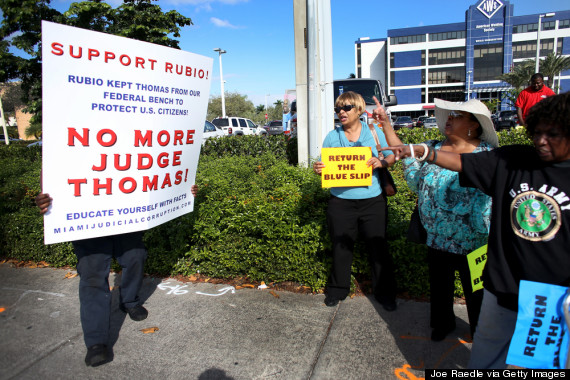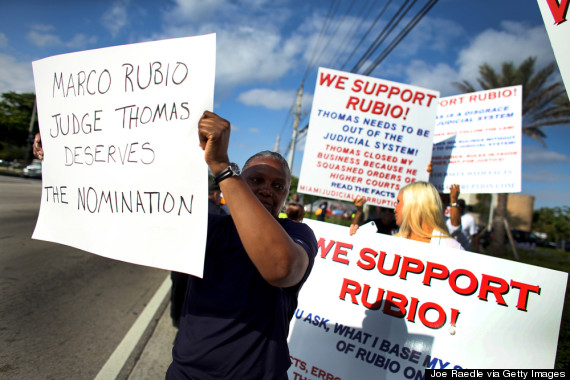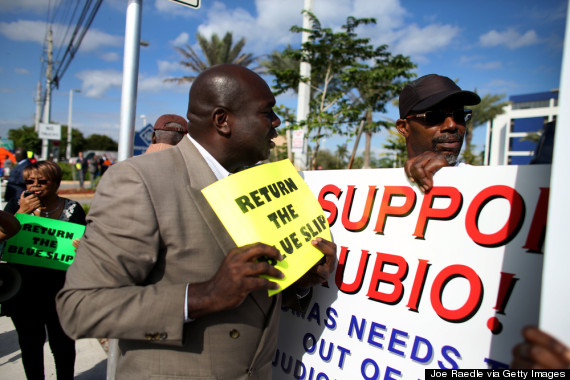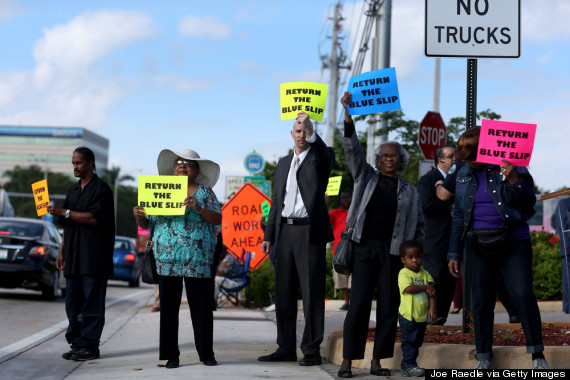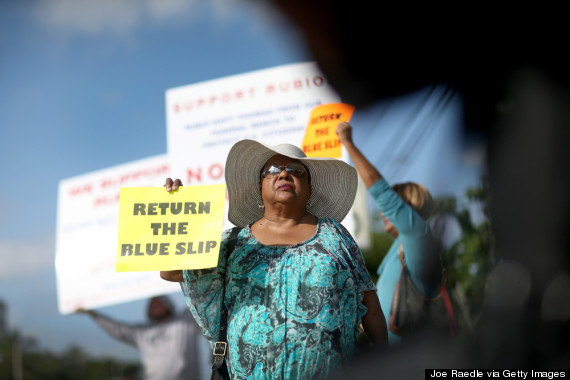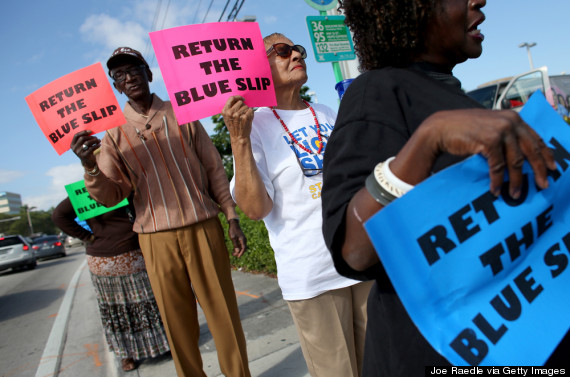 CORRECTION: A previous version of this story said Judge Thomas would be the first black judge appointed to a federal court in Florida in 20 years; however, Marcia G. Cooke was appointed to the Southern District of Florida in 2004.