SPOILER ALERT: If you have not seen "The Voice" Season 5, and do not want to know who won and somehow managed to not read the headline, stop reading immediately.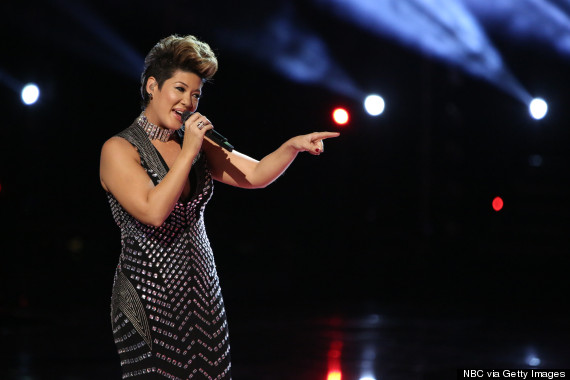 During Tuesday's (Dec. 17) finale, Chin, a 28-year-old from Kingston, Jamaica, performed a show-stopping duet with Celine Dion. Together they sang Dion's "Love Can Move Mountains." Chin's post-show career will include working with songwriter and One Republic founder, Ryan Tedder. Tedder co-wrote "Tumbling Down," which Chin performed live on "The Voice."
Her coach Adam Levine told EW the only advice he had to give her was, "Don't stop."
But it's clear that all the judges believed in her from the very beginning. Chin was the only remaining contestant who got all four judges to turn around during the blind auditions when she performed "Try" by Pink. Looks like they knew what was up, even way back then.
SUBSCRIBE AND FOLLOW
Get top stories and blog posts emailed to me each day. Newsletters may offer personalized content or advertisements.
Learn more