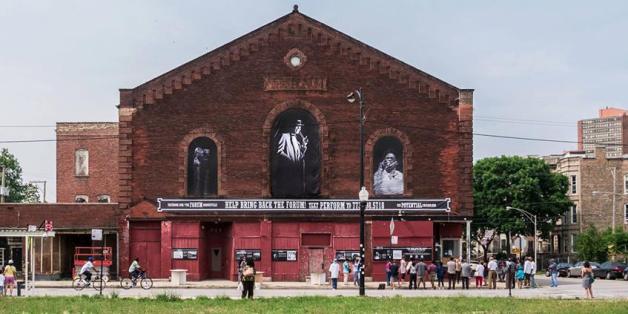 Though the century-plus Forum in Chicago's Bronzeville neighborhood has sat practically vacant for decades it appears to be on the verge of a reincarnation.
According to a stunning new photo feature on Chicago Patterns, The Forum, located just east of the 43rd Street CTA Green Line stop at 318-328 E. 43rd St., will be home to both a cafe and art gallery beginning "next year." It later will, once again (Nat King Cole once played there), become a performance venue for live music.
The venue, which was built in 1899, was on the verge of demolition as recently as 2011 until it was scooped up by developer Bernard Loyd, WBEZ previously reported.
According to the building's Facebook page, Loyd is "leading a community-based heritage conservation effort to rehabilitate" the space, which has been home to art installations, including a "See Potential" installation, and other events in recent months.
"We need The Forum to be, as before, a catalyst for the social, political, and economic development of Bronzeville," an Urban Juncture document posted to the Facebook page reads.
ALSO ON HUFFPOST:
PHOTO GALLERY
BEFORE YOU GO
Around Town In Bronzeville
PHOTO GALLERY
Around Town In Bronzeville