Stress likes to creep up and linger -- and our fast-paced lifestyles and the holidays closing in isn't helping us get any calmer.
We confided in Lisa Chan, one of Los Angeles' most popular reflexologists and holistic healers, to ask for some easy to use tips for when the stress just won't let up.

Chan explains that her interest in holistic healing started after her father was cured of Polio with Chinese medicine and herbs. She is now a licensed acupuncturist and reflexology teacher and has been practicing in the healing arts for 20 years.
Her clients range from A-listers to entrepreneurs, and she has helped countless clients with issues surrounding energy levels, digestion, insomnia, menopausal and menstrual symptoms, chronic pain, memory loss, headaches and stress reduction –- which is exactly why we decided to talk to her.

Right off the bat, Chan explained, "Stress is not what we do, it's how we do what we do."
1. Express Yourself
"So much of our physical health can be supported and made stronger by creative expression. Every Wednesday I go to my friend's healing clinic and we paint and write poetry and meditate," Chan says.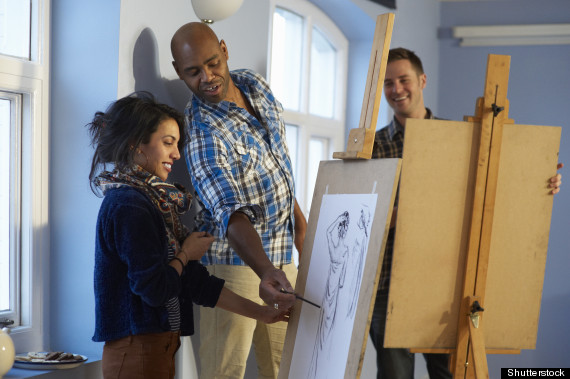 If you don't consider yourself an artist, that's okay. Good or bad, training or not, trying new forms of self-expression is a great way to calm down and find inner peace.
"Even though I play the cello very badly, I keep it in my backseat in case I can find a place to practice. I have also decided to try something new, Flamenco dancing, because I know it's so good for the spirit, posture, and the heart."
2. Take Breaks
"Slowing down and stopping can mean pulling over on the side of the road and just sitting there. Unplugging really, not talking on the phone. Lay down. Sit down. Don't talk to anybody. Don't look at your Facebook. It's hard, I know, but it makes such a difference."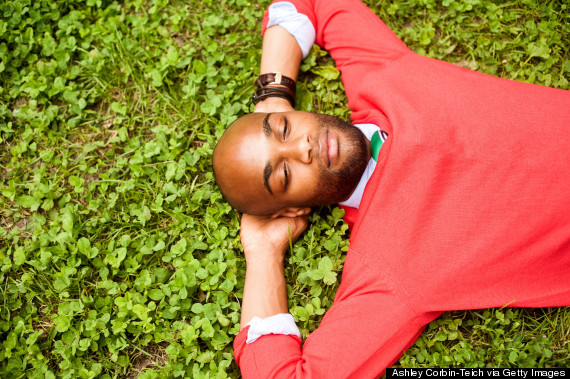 For some this may seem impossible, considering we constantly check our emails and receive endless notifications on our smart phones. But even a daily ritual, just for a few minutes, can help clear your head.
"Sometimes, to unwind, I crawl up in my driveway with my cat. Everything is so slow to a cat, watching the world go by. Just look at the cloud. I mean, we're not machines."
3. Laugh…And Breathe.
"I laugh. A lot. I just love to laugh and am always reminding my patients to laugh. People aren't laughing enough. And always pay attention to your breath. Don't forget to breathe."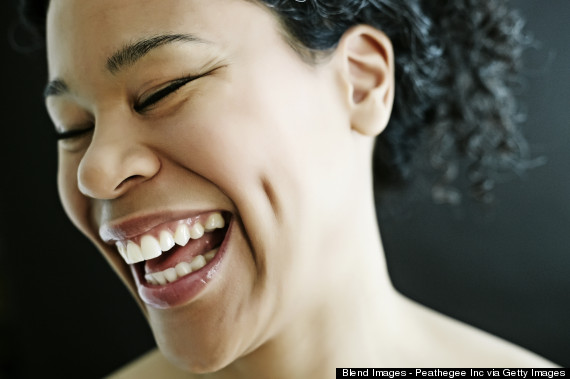 4. Watch Your Language
"I'm really careful with my language. I hear people saying things like, 'My job is killing me!' But words have so much power. Our words get so engrained in our minds."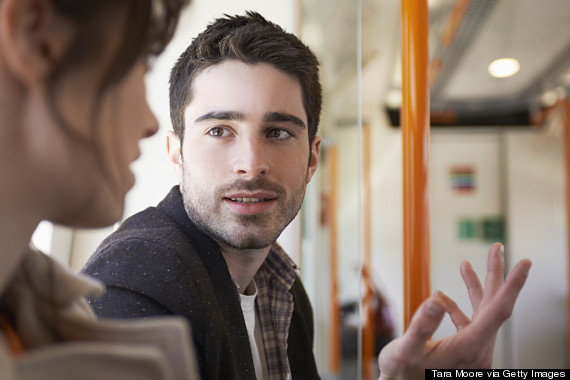 Now think – when is the last time you declared "hating your job" or that something is "ruining your life?"
5. Move Your Body
"I hear of children who stay indoors all day, playing video games, working themselves into such a craze. Then these children act out, and there probably isn't anything really wrong. They should just go outside and play soccer."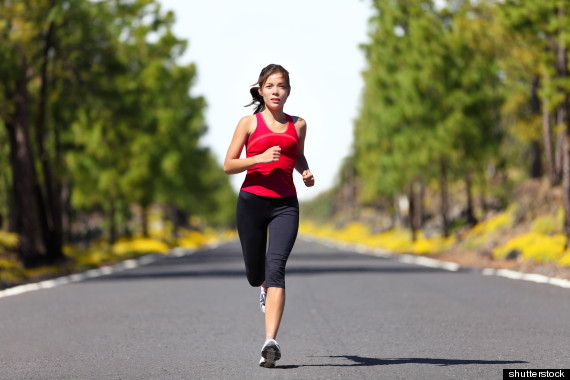 Going outside for just a few minutes can make a huge difference.
"So many of my patients don't [go for] walks. Sometimes I walk around the block with them as a part of a session. It helps so much. Even if it's just around the parking lot."
6. Practice Self-Acceptance
"Positive self-talk is unheard of in America. To say thank you when someone gives you a compliment when you look nice? Everyone says, 'Oh no, it's just some old dress…' instead of just saying thank you. This city is so competitive, I know families who have left LA and moved to another state to keep their kids away from how competitive it is."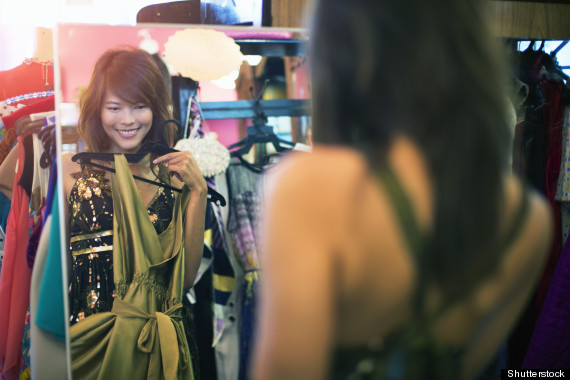 With constant media coverage of celebrities and their beauty rituals in front of us all the time, we can't help but compare ourselves.
"In this world, there's always the insatiable need to be more or better. Smarter, prettier, more popular, thinner, whatever. There is an insatiable need to be something other than what we are. And I am so sorry about that for our society."
Maybe it's time to start saying thank you more often and looking in the mirror to see something beautiful.
For more from Lisa Chan, check out her website here.
Also on HuffPost:
Loading Slideshow
Clear

Called <a href="http://www.theverge.com/2012/11/7/3613664/clear-for-mac-review" target="_blank">"The iPhone's most beautiful to-do list app"</a> by The Verge, <a href="https://itunes.apple.com/us/app/clear/id493136154?mt=8" target="_blank">Clear</a> ($9.99 for Mac) is a productivity app for those who care about aesthetics just as much -- if not more -- than functionality. But it's also incredibly user-friendly: Just swipe to check an item off the list, and simply shake your phone for the option to email your list. The user can also create separate lists for work, shopping, personal goals and more. <a href="http://gizmodo.com/5885307/clear-app-cross-chores-off-your-to+do-list-with-a-swipe" target="_blank">Gizmodo</a> deems it "perfect for busy people."

Pocket

Formerly known as Read It Later, the free app <a href="https://itunes.apple.com/us/app/pocket-formerly-read-it-later/id309601447?mt=8" target="_blank">Pocket</a> can be used to save articles, videos and web pages that you don't have time to read but want to return to later. Like Evernote, the app syncs across platforms for easy access and streamlined link-saving. CNET gave the app a five-star review, <a href="http://reviews.cnet.com/software/pocket-android/4505-3513_7-35473909.html" target="_blank">writing</a>: "If you're looking for a bookmarking tool that syncs across devices, then look no further. Better than Instapaper and other competitors, Pocket is the app to beat in the category."

Evernote

Sync all your notes, clippings, to-do lists and reminders across devices with Evernote, the highly-rated productivity app that makes it to the top of many reviewers' lists. The <a href="https://itunes.apple.com/us/app/evernote/id281796108?mt=8" target="_blank">free app</a> conserves time and energy by saving all your files, photos, reminders, to-do lists, tweets and more in one app accessible from all your platforms. Email notes to yourself or others, and search within notes for easy access to any information. "Evernote is the last notebook you'll ever need," <a href="http://socialmediatoday.com/node/1524231" target="_blank">Social Media Today</a> wrote.

MindNode

Before you dismiss the idea of mind-mapping as something out of The Matrix, try the brainstorming tool <a href="https://itunes.apple.com/us/app/mindnode/id312220102?mt=8" target="_blank">MindNode</a> ($9.99). The iPhone and iPad app could lead you to some of your best ideas in less time by allowing you to organize projects and concepts in a vibrant graphic. "The theory is that these large, pictorial networks mirror the way our brains work, making it easier to spot connections and insert new ideas," <a href="http://www.forbes.com/sites/nextavenue/2013/02/08/5-best-apps-for-getting-and-staying-organized/2/" target="_blank">a Forbes article explains</a>.

Mailbox

If just looking at your overflowing Gmail inbox makes your pulse quicken, the free iPhone app <a href="https://itunes.apple.com/us/app/mailbox/id576502633?mt=8" target="_blank">Mailbox</a> is your new best friend. The app helps you tackle that mounting inbox -- with the goal of getting down to the elusive "inbox zero" -- with convenient labels for all your unread emails and a feature that allows you to instantly swipe messages to archive or trash. "Mailbox largely fixes a problem most of us have with email: quickly getting rid of the junk we don't want, and saving the stuff we do for later," <a href="http://www.businessinsider.com/mailbox-iphone-app-review-2013-2#ixzz2YUY5c7Yq" target="_blank">writes Business Insider</a>. "You'll want to give it a try."

CloudOn

<a href="http://mashable.com/2013/04/26/5-apps-boost-work-productivity/" target="_blank">Recommended by Mashable</a> for boosting work productivity, CloudOn (<a href="https://itunes.apple.com/us/app/cloudon/id474025452?mt=8" target="_blank">free in the App Store</a>) allows you to use Microsoft Word, Excel and PowerPoint to create documents on the go using your iPhone, iPad or Droid. Users can sync with Box, Dropbox, Google Drive and SkyDrive accounts, and also email files to contacts directly from mobile devices, so you don't have to wait until you get to a computer to add that attachment. "If you find yourself in a pinch needing to work with Microsoft Office files, the free CloudOn app might be just what you're looking for," <a href="http://techland.time.com/2013/04/15/50-must-have-ipad-apps/slide/cloudon/#ixzz2YUZao2Ru" target="_blank">writes TIME TechLand</a>.

Checkmark

You've written on at least five to-do lists that you need to pick up your dry cleaning, but can never seem to remember at the moment you're actually walking past the dry cleaner. Of course, there's an app for that. Try <a href="https://itunes.apple.com/us/app/checkmark/id524873453?mt=8" target="_blank">Checkmark</a>, which can set up reminders based on time and location. For $4.99, users can create repeat notifications, or snooze reminders to save for next time. "While Apple's built-in Reminders app does location-based tasks pretty well, Checkmark makes it dead simple," <a href="http://lifehacker.com/5963231/checkmark-is-still-the-best-location+based-reminders-app-around-is-99-today" target="_blank">LifeHacker raves</a>.