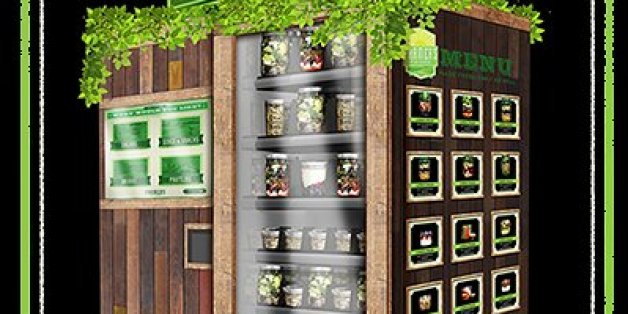 There are hundreds of wonderful sites on healthy living to be seen all over the blogosphere. Here at Fit Links, we'll introduce you to some that have caught our eye.
From time to time we all have a day when there's not even enough time for lunch. We've dreamed of the kind of options that Farmer's Fridge is now delivering: gourmet, organic, local prepared salads -- in a vending machine! Well + Good has the deets.
There's something for everyone on SparkPeople's epic list of the top 100 workout songs of 2013.
Virtual high fives to everyone who improved their running game this year! If it's simply on your list of fitness goals for 2014, check out POPSUGAR Fitness's best tips for becoming a better runner.
Maybe it's just the company we keep, but it seems like more and more people have actually found ways to enjoy a healthy lifestyle. Fit Bottomed Girls dares to ask: Is it finally cool to exercise?