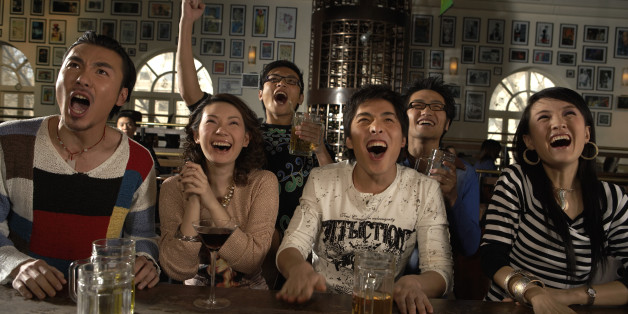 blue jean images via Getty Images
For as long as I can remember, I have been called a "guy's girl." You know the type. The women who say that "girl's don't like me," or "other girls are all about drama." Except, I don't say those things. I love my posse of female friends to death. I've been friends with one of my closest girlfriends for over 20 years (since kindergarten) and my best friend for 15. Sure, I have a lot of guy friends, too, but I certainly don't think that being able to be "one of the guys" makes me a better friend or a better person.
I think the whole "guy's girl" thing started in elementary school. I was raised by my dad, so I guess a part of me has always felt comfortable with dudes in general. I like sports, dirty jokes and video games, which seems to be the trifecta of being a guy's girl. Except I know PLENTY of women who love that stuff at least as much as I do, if not more. Honestly, the phrase "guy's girl" annoys me so much. It's not inherently better to be "one of the guys," or to have more masculine qualities. Period.
FOLLOW HUFFPOST