Kanye West Sings 'We Should Have Never, Ever Let Michael Jordan Play For The Wizards' In Chicago (VIDEO)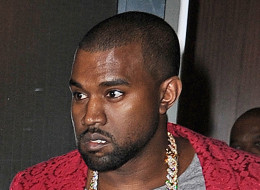 Kanye West may be too busy writing history to read it but that doesn't mean there aren't a few things about the past that he'd like to change. For example, West strongly believes that we should have never, ever let Michael Jordan play for the Washington Wizards.
With the "Yeezus" tour in Chicago on Wednesday night, the rapper who brought you such rants as "I feel like I do everything I can to break media" and "I am Shakespeare in the flesh" delivered this revisionist auto-tuned screed about Jordan's departure from the Bulls after the 1997-1998 season.
WARNING: Video Of Kanye's MJ Rant Contains NSFW Language
[H/T Complex]