There's still time to be Santa's little helper for people whose holiday might otherwise not be so merry and bright.
The New York Operation Santa program will be accepting gifts for children in need until Dec. 24. The post office has 50,000 unfulfilled letters, spokesperson Darleen Reid-DeMeo told HuffPost.
In its 101st year, the USPS asks donors to come to the James A. Farley Post Office at 421 8th Ave in Manhattan and pick up a letter to help grant a child's wish. Donors can then drop the wrapped gift back at the post office. The names and addresses of the children are not revealed.
"Folks that come in to pick up these letters aren't all well-to-do -- one was even on unemployment. The man looked for hours, just to find one letter that fit with his budget," he said.
"I think there's just good in everybody."
See further details here and sample letters below. These specific letters provided by the Post Office still need to be fulfilled as of Friday, Dec. 20. For more information, call 212 330-3000.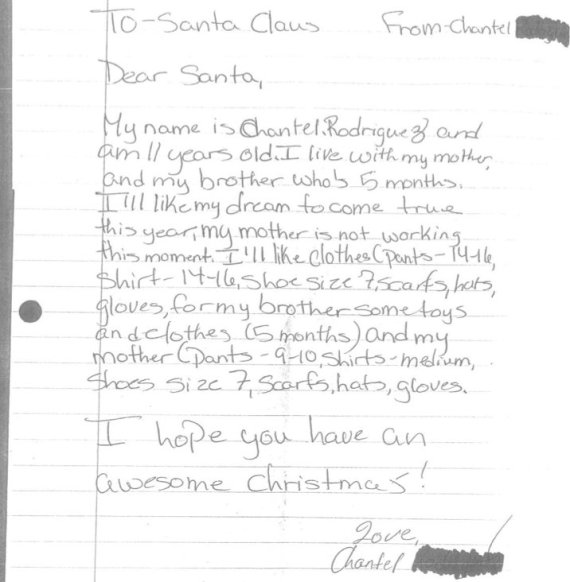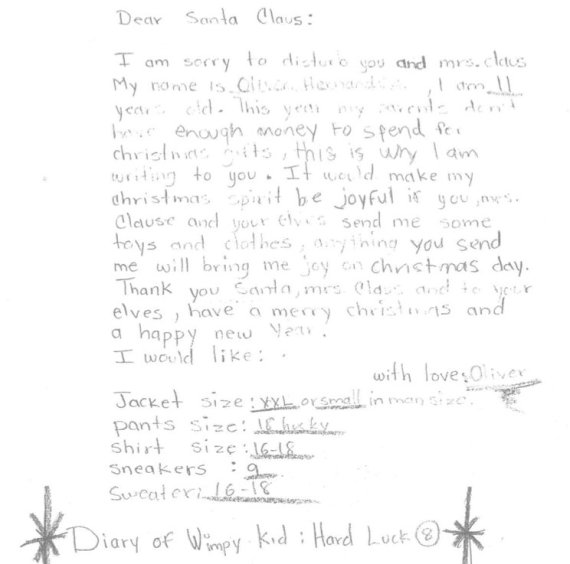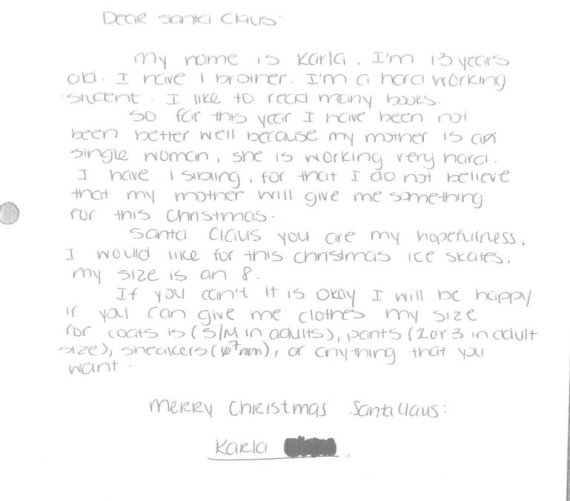 Note: Neither the USPS nor the Huffington Post has vetted the families of the children who mail in letters. "We are depending on the good will of mankind on both ends," Reid-DeMeo said.
If you'd like to personally get in touch with a family, please email impacthelp@huffingtonpost.com and we will do all we can to connect you.
SUBSCRIBE AND FOLLOW
Get top stories and blog posts emailed to me each day. Newsletters may offer personalized content or advertisements.
Learn more