Nothing quite compares to the power of a photograph to communicate the goings on in the world, captured in the thick of things. Ranging from the serious to the silly, these photos offer peeks into various events around the world this week.
1. A man dressed as Santa Claus boogies walks on the beach in Nice as part of a traditional Christmas winter sea swimming event on Dec. 15, 2013.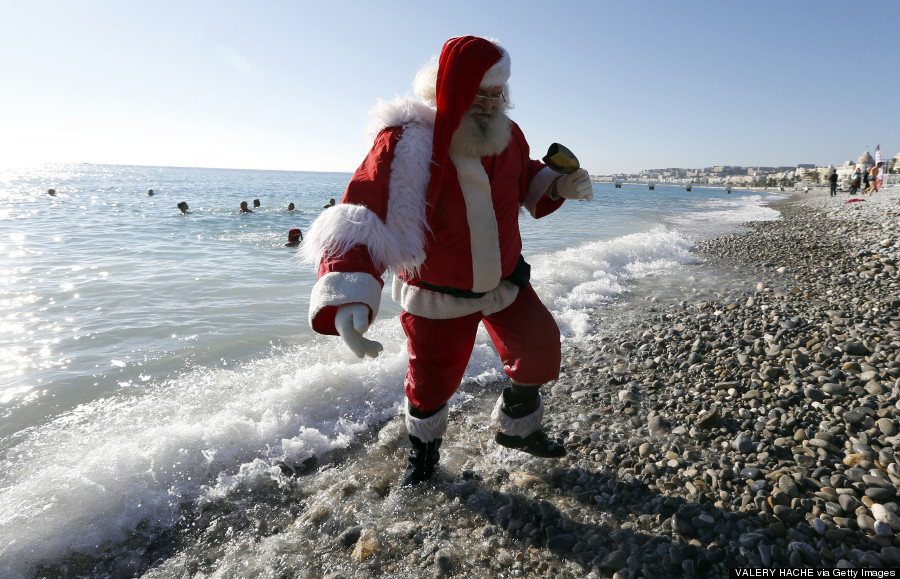 Valery Hache/AFP/Getty Images
2. In Gaza, a Palestinian man holds his son up in the air as the sunset reflects into flood waters on Dec. 17, 2013. The enclave is slowly recovering from a sever storm that hit the region late last week.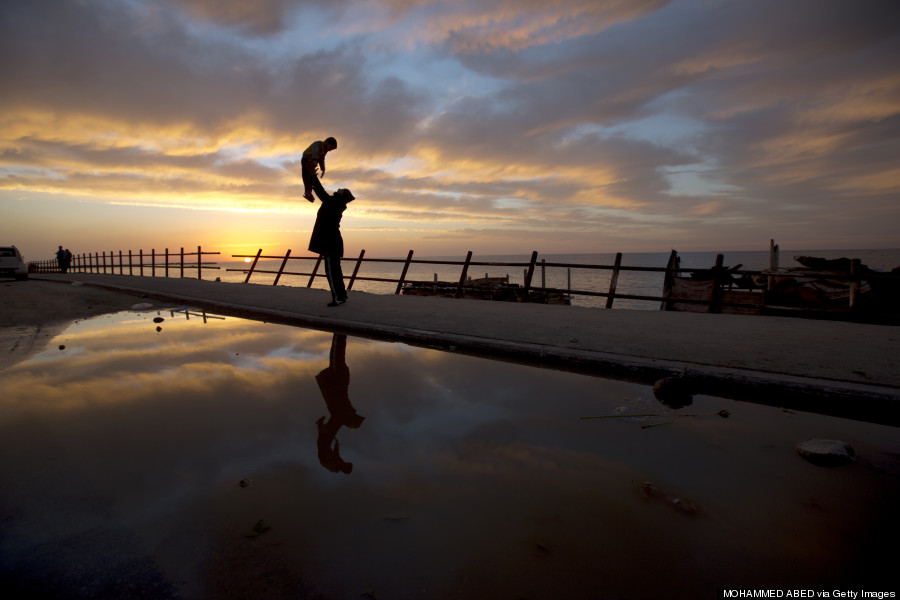 Mohammed Abed/AFP/Getty Images
3. In Turkey, whirling dervishes perform at the Galata Mevlevihane (The Lodge of the Dervishes) in Istanbul on Dec. 18, 2013. The dervishes are adepts of Sufism, a mystical form of Islam that preaches tolerance and a search for understanding.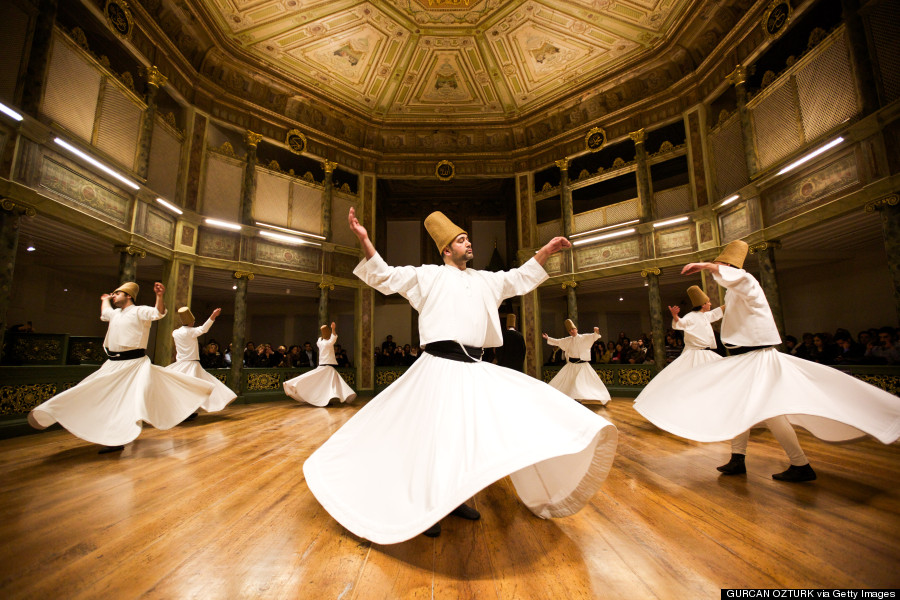 Gurcan Ozturk/AFP/Getty Images
4. In the Central African Republic, people gather in the Christian refugee camp in Bossangoa on Dec. 18, 2013. The Christian camp is on one side, the Muslim camp on another, separated by a red dirt road littered with abandoned homes.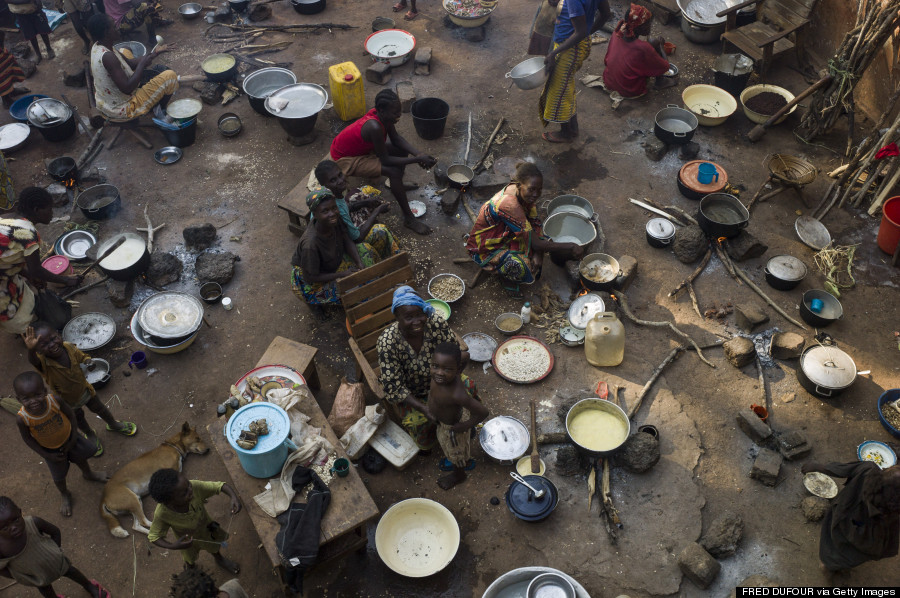 Fred Dufour/AFP/Getty Images
5. Penguins dressed in Santa and Christmas tree costumes waddle around at a South Korean amusement park on Dec. 18, 2013. Many Christian and non-Christian South Koreans celebrate the holiday by exchanging gifts, caroling and participating in church services.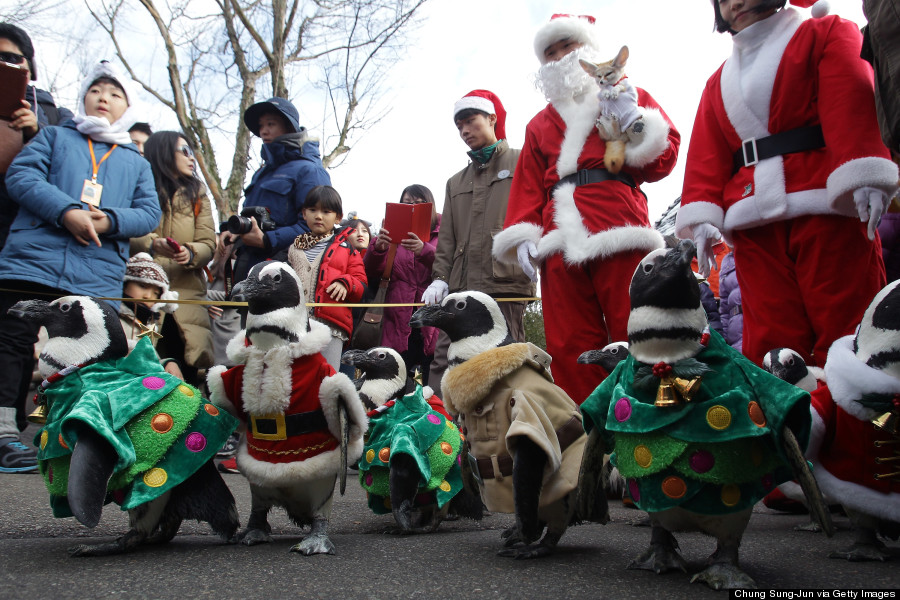 Photo by Chung Sung-Jun/Getty Images
6. High-liner Julien Millot performs on the French Paradiski cable way in front of the Mont Blanc mountain in La Plagne, Dec. 16, 2013.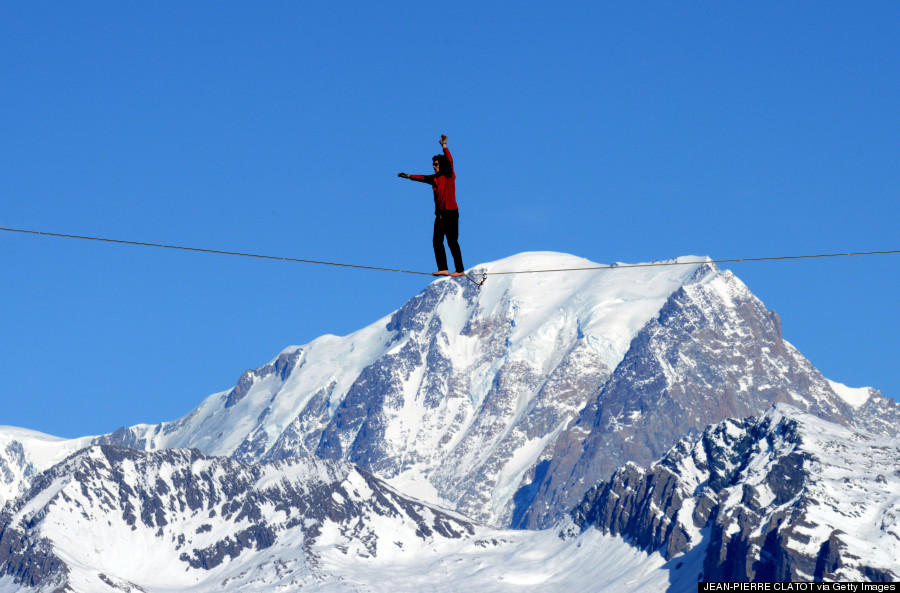 Jean-Pierre Clatot/AFP/Getty Images
7. A North Korean soldier stands guard on the banks of the Yalu River on the second anniversary of the death of former leader Kim Jong Il, Dec. 17, 2013. The river separates the northern town of Sinuiju from the Chinese border town of Dandong .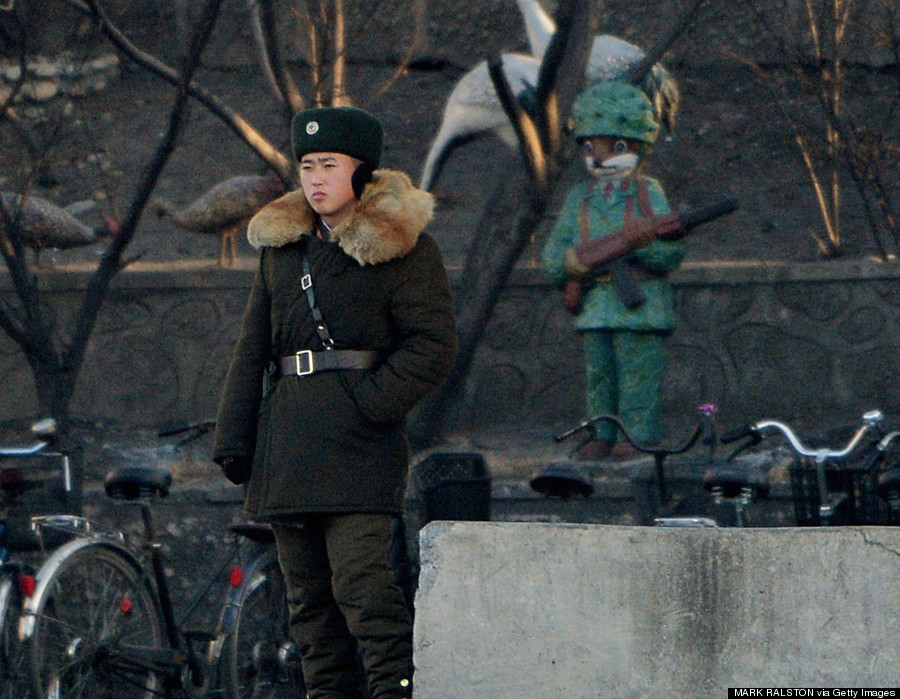 Mark Ralston/AFP/Getty Images
8. Ukrainian folk singers sing at a barricade set by opposition activists on Independence Square in Kiev on Dec. 17, 2013.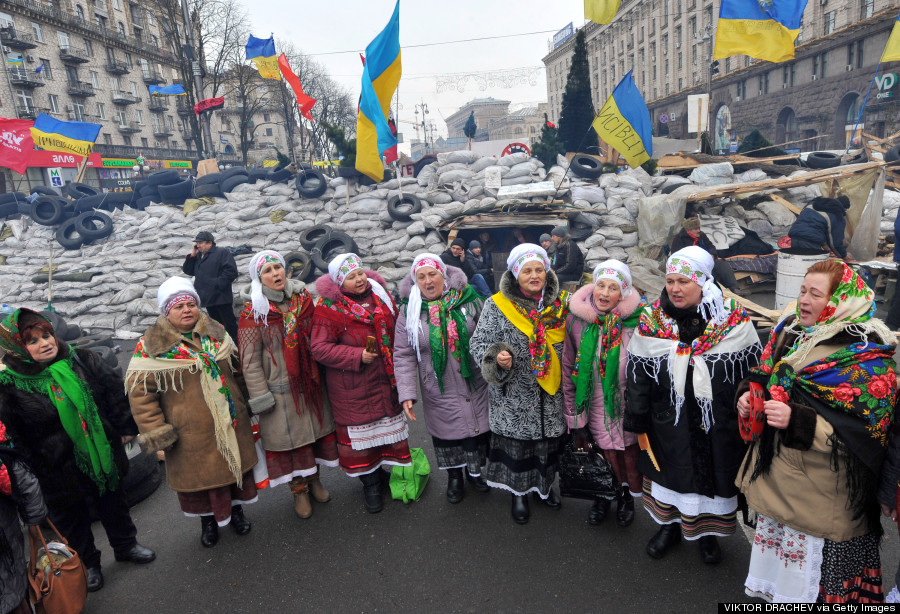 Viktor Drachev/AFP/Getty Images
9. The Eiffel Tower lights up in the background as people hold candles during a tribute to the late South African President Nelson Mandela on the Human Rights Square in central Paris on Dec. 15, 2013.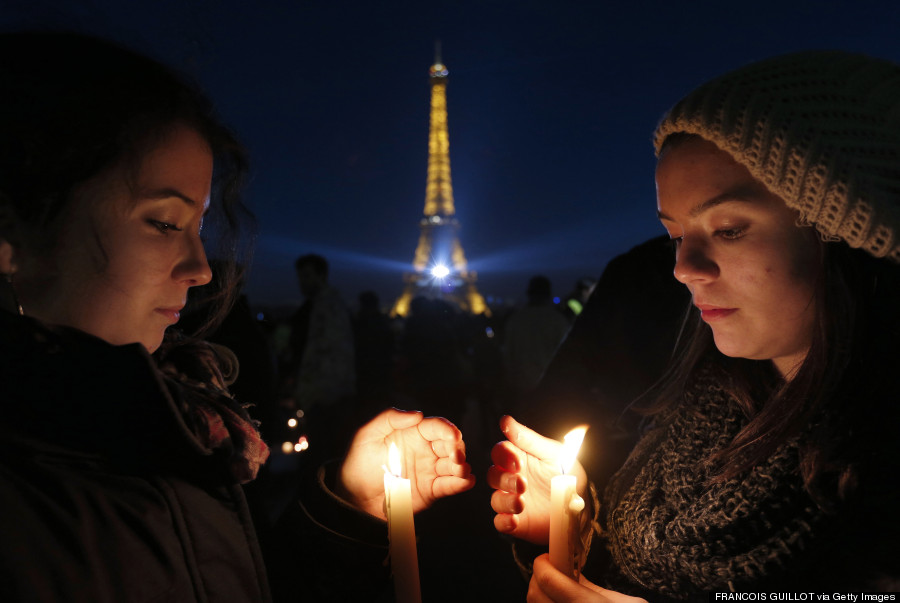 Francois Guillot/AFP/Getty Images
10. A civilian wearing a mask holds a Tunisian flag in Sidi Bouzid on Dec. 17, 2013 to mark the third anniversary of the Tunisian uprising. AP Photo/Aimen Zine