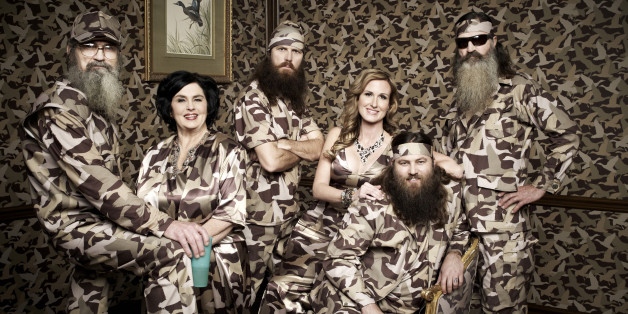 "Duck Dynasty" will not go the way of the dodo if A&E decides to pass on another season of the reality series.
TMZ reports that if A&E doesn't renew "Duck Dynasty" after Phil Robertson's controversial remarks, at least two other networks are interested in picking up the series.
Hunt Channel, a channel about (you guessed it) hunting, has offered to air the series. Merrill Sport, the president of Hunt, told TMZ, he would "pick up 'Duck Dynasty' in a heart beat ... and would beam the show straight to its most loyal viewers: sportsmen and Christians."
Another TV network devoted to hunting, Pursuit Channel, also has expressed interest in airing the series if A&E chooses to pass.
For now, "Duck Dynasty" is staying on A&E which will air new episodes of the popular series in January.

PHOTO GALLERY
BEFORE YOU GO
'Duck Dynasty' Stars Without Their Beards
PHOTO GALLERY
'Duck Dynasty' Stars Without Their Beards