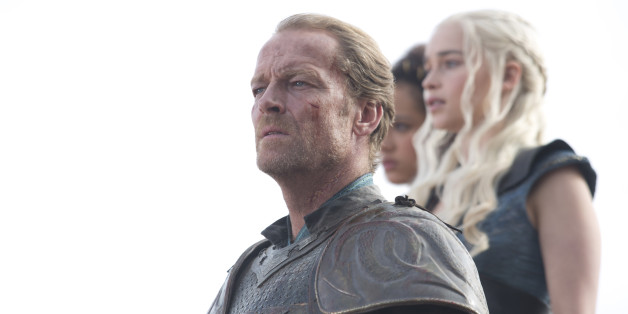 HBO
"Game of Thrones" fans better plan a trip to New Mexico!
The Jean Cocteau Cinema in Santa Fe will be screening every episode of the epic HBO fantasy series from Jan.6-Mar. 24.
Not only will fans be able to watch the episodes on a giant theatre screen, the screenings will also be free!
Every week 2 or 3 episodes will be shown along with door prizes, appearances by author George R.R. Martin (he owns the theatre, by the way) and there will even be special Skype appearances from some of the cast members.
Sounds like a great way to brush up on 'Thrones' before it returns for its fourth season this Spring!
For more information head on over to the theatre's website here, and look below for a schedule of the screenings:
Monday, January 6: Season One, Episodes 1-3

Monday, January 13: Season One, Episodes 4-5

Monday, January 20: Season One, Episodes 6-8

Monday, January 27: Season One, Episodes 9-10

Monday, February 3: Season Two, Episodes 1-3

Wednesday, February 12: Season Two, Episodes 4-5

Wednesday, February 19: Season Two, Episodes 6-8

Friday, February 28: Season Two, Episodes 9-10

Monday, March 3: Season Three, Episodes 1-3

Monday, March 10: Season Three, Episodes 4-5

Monday, March 17: Season Three, Episodes 6-8

Monday, March 24: Season Three, Episodes 9-10
FOLLOW HUFFPOST