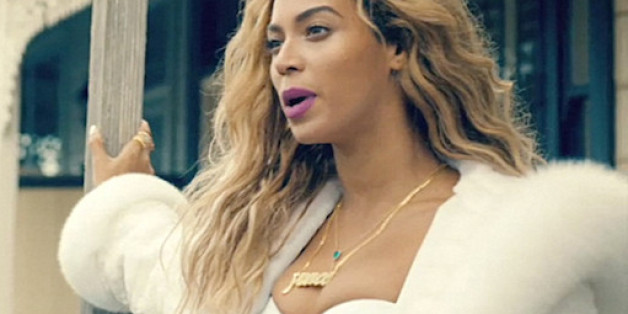 When Beyoncé dropped her mega-album on Dec. 13, she caught everyone off-guard -- almost everyone. In the know were all the videographers, choreographers, set designers and even fashion stylists who were involved in creating the 17 videos, and they all swore not to tell.
Among the select few were Robin Basile and John Pape, the designers of Basile and Pape Bespoke Jewelry, who were called upon to create custom pieces for the videos. And they had to do it quickly.
Stylist Lysa Cooper, who's worked with Beyoncé as well as Basile and Pape over the years, contacted the design duo on Sept. 18 via her assistant, "'warning' us that it was time to get the ball rolling on some custom pieces for Beyoncé's new album videos," Basile told HuffPost Style.
They discussed a few ideas, including a "YONCE" necklace, and Lysa forwarded her specifications from video director Hype Williams and his team. Then came the promise: "Of course I swore on the Bible that I would NEVER tell a soul about the project/email," Basile said.
"Then the assistant told me the video shoot would be in Texas on Sept. 25," said Basile. That meant four days to create three custom jewelry items and have them shipped to Texas. After they arrived safely... Basile and Pape waited. And waited. And waited. "I was on edge from the first email we received from Beyoncé's team to the day her visual album came out [on] Dec. 13, 2013," said Basile. The pieces ended up in the videos for "Blow and "No Angel."
Now that the secret's out, Basile and Pape can publicize the three pieces on their website -- and sell them. The 24k gold Disco Nameplate Necklace that they made in the shape "Yonce" can be ordered to say any name for $1,325 with cubic zirconias or for $2,325 with diamonds.
But you can't get one that says "Yonce." That, Robin told us, was a one-time deal for Beyoncé only.
Want more? Be sure to check out HuffPost Style on Twitter, Facebook, Tumblr, Pinterest and Instagram at @HuffPostStyle.