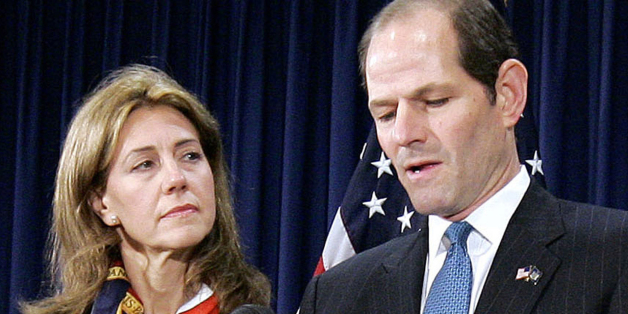 AP File
Former New York Governor Eliot Spitzer has announced that his marriage to wife Silda Wall Spitzer has come to an end, according to both The New York Daily News and The New York Post.
The news was announced jointly by the couple through Spitzer's spokesperson Lisa Linden.
"We regret that our marital relationship has come to an end and we have agreed not to make any other public statement on this subject," read the announcement.
The split comes on the heels of a report on Sunday in The New York Post's Page Six that the former candidate for New York City Comptroller was seen at the apartment of Lis Smith, his former spokesperson who is now the communications director for mayor-elect Bill de Blasio.
Also on HuffPost:
American Politicians Who Admitted To Extra-Marital Affairs
FOLLOW HUFFPOST