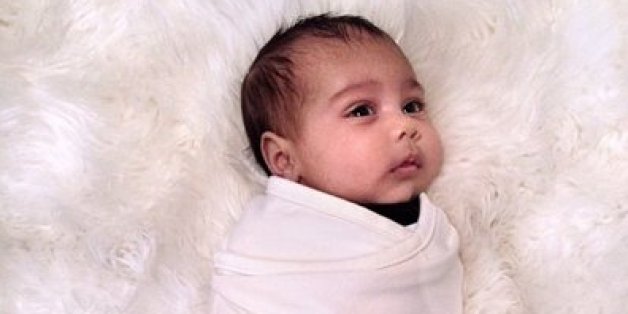 December 25 will not just be Christmas, it will be North West's very first Christmas Kristmas.
Every year, the whole clan sleeps over at the Jenner's Calabasas home (which is convenient for Kimye, since they are living there while their home is being renovated), and as the Kardashian Krismas tradition goes, they wake up at 6 a.m. and unwrap presents, make breakfast, and then they watch basketball. Aw, how sweet.
But, let's go back to the presents for a moment. We know North was gifted some amazing designer baby clothes by some of the biggest names in fashion when her parents went to Paris, so we can only imagine what Santa might bring her for this most festive day:
North West's First Christmas
Also on HuffPost:
Kim Kardashian and Kanye West
SUBSCRIBE AND FOLLOW
Get top stories and blog posts emailed to me each day. Newsletters may offer personalized content or advertisements.
Learn more