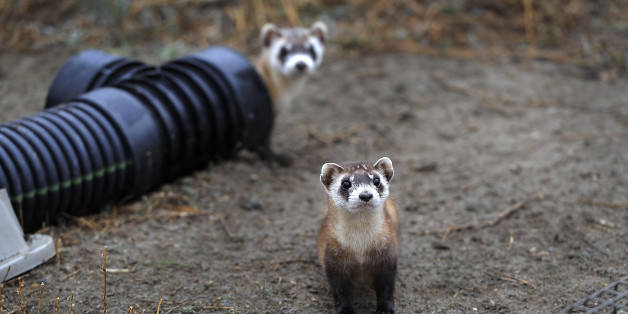 Story by Justin Breen, courtesy of DNAinfo Chicago
LINCOLN PARK — Rachel Santymire sees the direct impact of the Endangered Species Act every day at work.
Santymire, who is director of the Lincoln Park Zoo's Davee Center for Epidemiology and Endocrinology, monitors the population of one of North America's rarest mammals: the black-footed ferret.
The Endangered Species Act, which President Richard Nixon signed into law 40 years ago Saturday, was created to protect animals and plants on the verge of extinction — and the habitat on which they lived.
"It's one of the best things we've done for our environment," Santymire said. "We have to preserve the habitat to save the species."
ALSO ON HUFFPOST:
PHOTO GALLERY
BEFORE YOU GO
Top 10 Endangered Species That Need Our Help
PHOTO GALLERY
Top 10 Endangered Species That Need Our Help