Two is always better than one -- especially in the style department.
While tons of our favorite stars have mastered the art of getting dressed solo, a certain kind of magic happens when both halves of a couple look great. We're talking about duos who consistently hit it out of the park and have the style chops to make the best-dressed list time and time again.
And 2013 was a very stylish year for some of Tinseltown's hottest couples. Some of our old favorite pairs made the cut for most fashionable of the year (you couldn't possibly exclude Justin Timberlake and Jessica Biel from this list), but there were quite a lot of new faces too (special shout out to Naya Rivera and Big Sean).
Check out our list of the most stylish couples of 2013 -- and Brad and Angelina, you had better up your style game if you want to make the list next year.
Chrissy Teigen and John Legend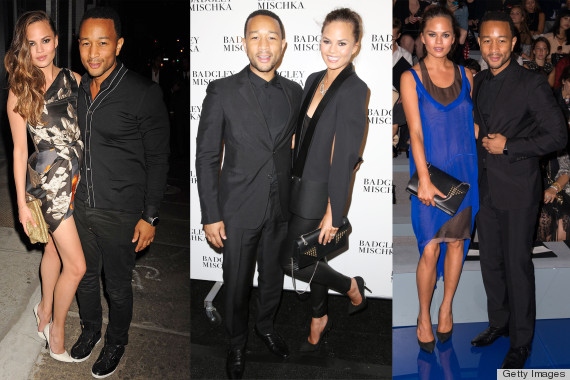 Zoe Saldana and Marco Perego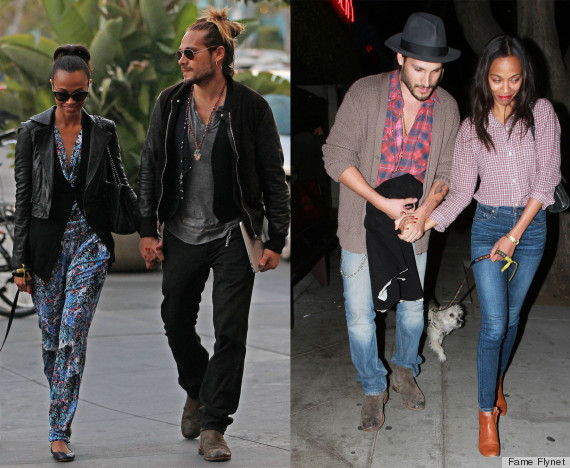 Vanessa Hudgens and Austin Butler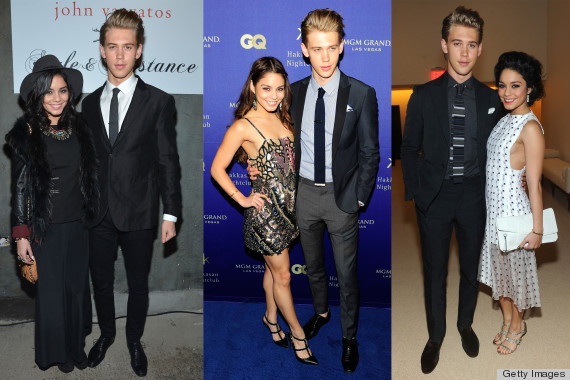 Jessica Biel and Justin Timberlake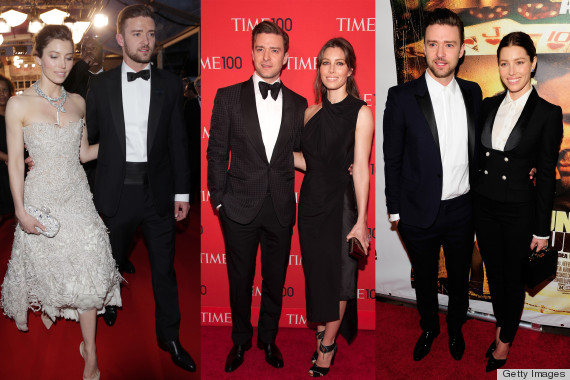 Emma Stone and Andrew Garfield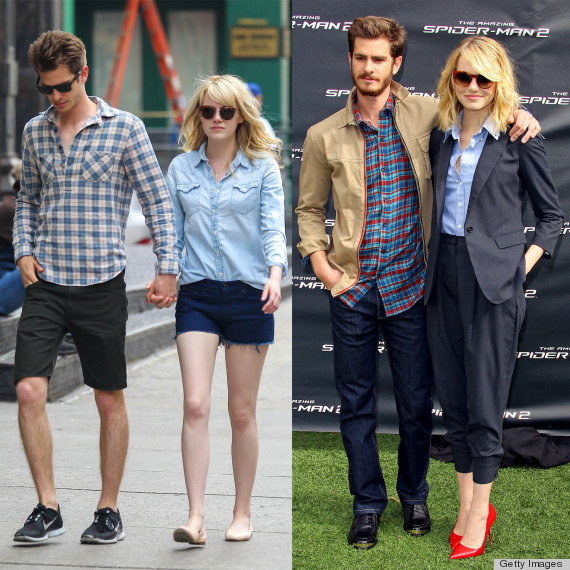 Naya Rivera and Big Sean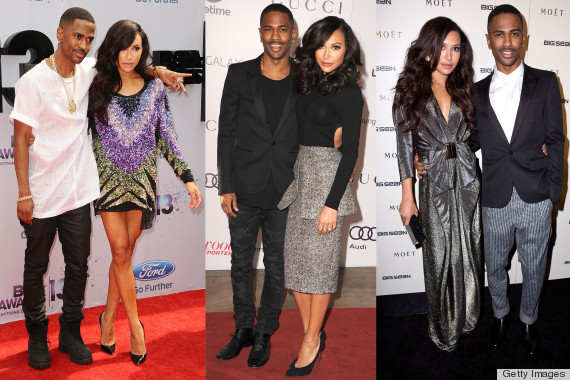 Behati Prinsloo and Adam Levine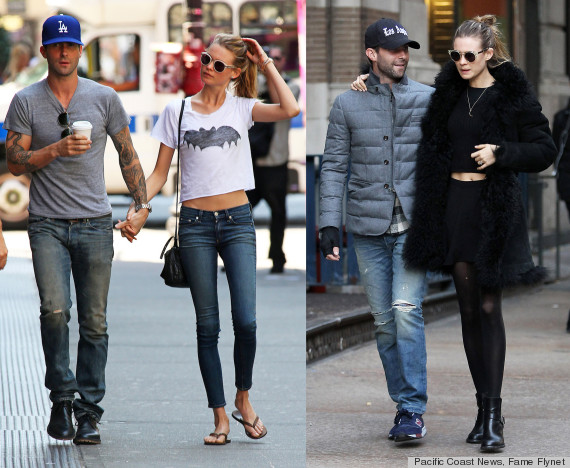 Olivia Palermo and Johannes Huebl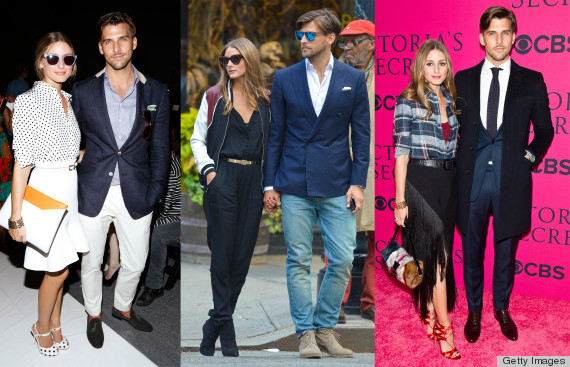 Chanel Iman and A$AP Rocky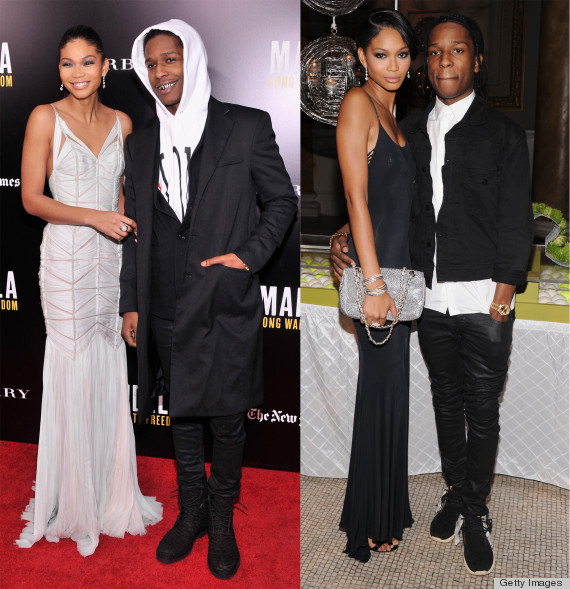 Kate Bosworth and Michael Polish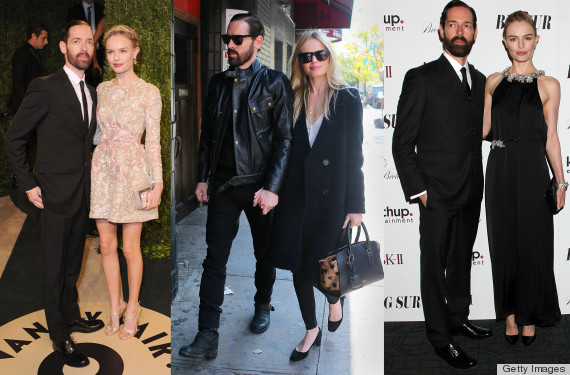 Alexis Welch and Amare Stoudemire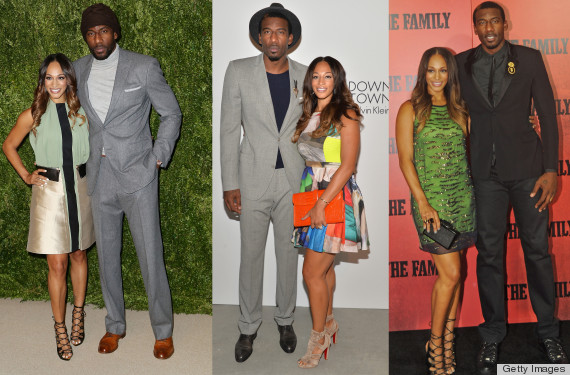 How do they compare to last year's most stylish couples?
Loading Slideshow
Angelina Jolie And Brad Pitt

<a href="http://www.huffingtonpost.com/2012/11/27/brad-pitt-angelina-jolie-wedding-actor-says-will-happen-soon_n_2197323.html">Brad and Angelina are Hollywood's power couple</a>. With Brad's dapper suits and scruffy beard and Angie's pouty lips and killer figure, it's no wonder these two always look good (because what wouldn't look amazing on Brangelina?). Los Angeles, February 26th Photo Credit: WireImage

Eva Mendes And Ryan Gosling

It's no surprise <a href="http://www.huffingtonpost.com/2012/11/09/ryan-gosling-pictures-photos-2012_n_2100841.html">that the "Sexiest Man Alive"</a> is dating style queen, Eva Mendes. Together the duo can be counted on for laid-back looks, killer sunnies and awesome footwear. New York City, May 10th Photo Credit: FameFly Net

Kim Kardashian And Kanye West

As one of the most buzzed about couples, Kim and Kanye are constantly under the public's microscope. It is a well known fact that Kimmy greatly admires her beau's style (she's <a href="http://www.huffingtonpost.com/2012/08/09/kim-kardashian-kanye-west-shoes_n_1759527.html">often spotted around town in his designs</a>). That said, Ms. Kardashian has quite the eye herself, and together there is no telling how far this pair can go. London, May 17th Photo Credit: Pacific Coast News

Michelle Williams And Jason Segel

<a href="http://www.huffingtonpost.com/2012/10/23/michelle-williams-jason-segel-move-in-together-brooklyn_n_2006869.html">Michelle Williams and Jason Segel</a> have to be the cutest couple ever (in my opinion). Michelle can always be counted on for feminine Isabel Marant-type looks, while Jason keeps it simple in jeans and button-ups. Together this partnership is a fashion home run. Los Angeles, June 20th Photo Credit: Fame Flynet

Catherine, Duchess of Cambridge and Prince William, Duke of Cambridge

We've had our sartorial eye on Kate Middleton for some time now. She has single-handedly created the "<a href="http://www.wjla.com/articles/2011/12/kate-middleton-dutchess-effect-makes-impact-on-fashion-world-70883.html">duchess effect</a>" (whereby everything she wears becomes instantly coveted by all), but let's not forget the Prince's killer style. Although the Duchess may often steal the show, her hubby always impresses in a nice suit or a great polo shirt. Kuala Lumpur, September 13th Photo Credit: Getty Images

Jessica Biel and Justin Timberlake

Our <a href="http://www.huffingtonpost.com/2012/10/24/justin-timberlake-jessica-biel-wedding-photo-details-ceremony_n_2008433.html">favorite newlyweds </a>seem to have a similar chilled-out style. The duo favor oversized sunglasses, jeans and comfy coats -- but they make it look <em>so</em> good. New York City, December 4th Photo Credit: Pacific Coast News

Miranda Kerr And Orlando Bloom

As you know <a href="http://www.huffingtonpost.com/michelle-persad/miranda-kerr-photos_b_2206369.html">Miranda Kerr</a> is our ultimate girl crush. She delivers in the style department time after time, but so does her fashion forward spouse. We have a feeling their son Flynn is slated to be a trendsetter too. Sydney, September 19th Photo Credit: Fame Flynet

Ellen DeGeneres and Portia de Rossi

<a href="http://www.people.com/people/article/0,,20220057,00.html">Ellen and Portia </a>always have fun on the red carpet. This couple is on our list because not only do they look fabulous, but they also always look comfortable in what they are wearing (other celebs should take note). Los Angeles, July 22nd Photo Credit: WireImage

Jada Pinkett Smith and Will Smith

If you take one look at <a href="http://www.huffingtonpost.com/2012/10/31/willow-smith-pictures-2012_n_2039131.html">Willow Smith's crazy cool style</a>, you'll know she came from some pretty stylish parents. Jada and Will are consistently dressed to the nines and always change up their look to keep the fashion police on their toes. New York City, May 23rd Photo Credit: Getty Images

Beyoncé And Jay-Z

She's the <a href="http://www.huffingtonpost.com/2012/10/21/beyonce-jay-z-style-date-photos-pictures-baby_n_1997389.html">queen of everything</a>. He's the god of the music industry. Enough said. New York City, April 15th Photo Credit: FilmMagic

Michelle And Barack Obama

The White House never looked so good! Barack is always dashing in his well-fitted suits while <a href="http://www.huffingtonpost.com/2012/12/12/michelle-obama-2012-campaign-trail-fashion-photos_n_2286535.html?utm_hp_ref=michelle-obama-style">Mrs. O's refreshing style</a> (tailored dresses, patterned coats and kitten heels) is a breath of fresh air in the political arena. Washington D.C., February 22nd Photo Credit: Bloomberg via Getty Images

Diane Kruger And Joshua Jackson

We've always known that <a href="http://www.huffingtonpost.com/2012/11/14/diane-kruger-white-dress_n_2129494.html">Diane Kruger is fashion gold</a>, but recently her beau has been stepping up. This duo is street-style bait. New York City, September 11th Photo Credit: Getty Images
Want more? Be sure to check out HuffPost Style on Twitter, Facebook, Tumblr, Pinterest and Instagram at @HuffPostStyle.