The FBI has expanded the search for the alleged bank robber who shot and killed a Tupelo, Miss., police officer two days before Christmas.
A nationwide dragnet is now in place for the suspected killer of officer Gale Stauffer, 38, who was gunned down Monday in a confrontation with bank robbers as the suspects made their getaway. Another officer, Joseph Maher, 26, was critically wounded in the incident.
"[Stauffer] made the ultimate sacrifice for his community," Tupelo Mayor Jason Shelton said, according to ABC News. The mayor urged the public to help "so that the criminal or criminals responsible for this horrendous act can be brought to justice."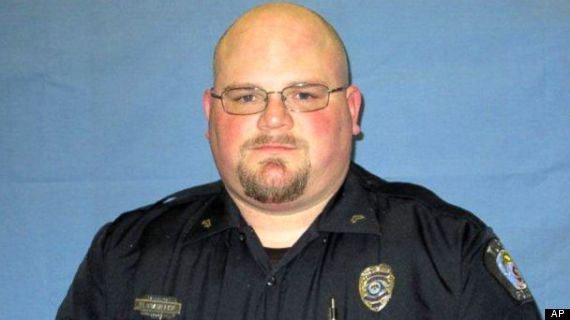 Officer Gale Stauffer
Authorities are looking for a thin, possibly African-American man with light complexion, standing between 5-feet-9 and 6-feet tall, according to the Mississippi Department of Public Safety.
One suspect seen in a surveillance video from BancorpSouth bank in Tupelo was wearing khaki or cargo-style pants, white Converse tennis shoes, a long-sleeved jacket and a blue ski mask. A charcoal-colored, medium-sized sedan might have been used as a getaway car.
Police have also released photo of a "person of interest" (below) from a convenience store minutes before the robbery, but did not discuss any connection to the bank shooting.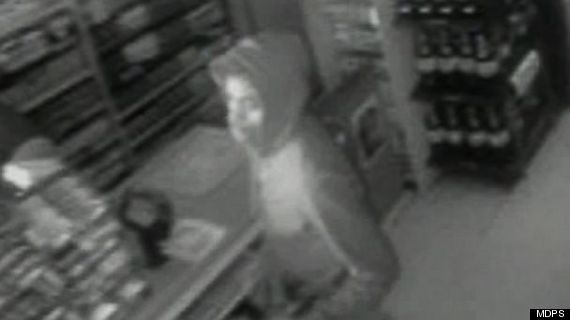 A reward of more than $160,000 is being offered for information on the bank robber.
ALSO ON HUFFPOST:
PHOTO GALLERIES
Cop Killers