By Kristen Klein for Bridal Guide
Which of these engaged couples will make it official in the new year? Here, we predict the 10 celebrity couples most likely to tie the knot in 2014.
Angelina Jolie & Brad Pitt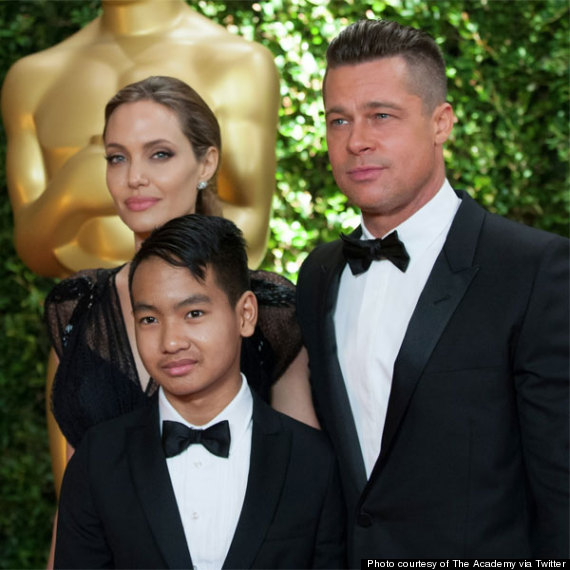 Why they'll marry in 2014: They've been engaged for so long (since April 2012) that even the rumors about their pending nuptials have died down. The couple famously stated that they wouldn't get married until everyone had the right to do so — and with DOMA being declared unconstitutional over the summer and nine more states legalizing same-sex marriage in 2013, we're certainly on the right track. Plus, it's been over a year since Pitt said, "The time is nigh... It's soon. I got a good feeling about it."
What the wedding will be like: We're picturing a small ceremony at their home in France, where they can escape the paparazzi. Their six children — Maddox (pictured above), Zahara, Pax, Shiloh, Vivienne, and Knox — will all have special roles in the wedding. They won't release photos, they won't comment on their marriage, but they'll be spotted wearing wedding bands on the red carpet.
Jennifer Aniston & Justin Theroux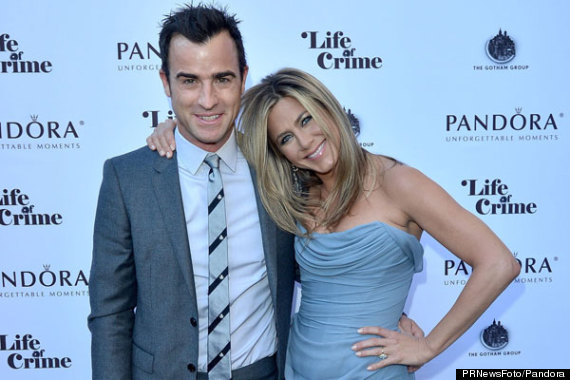 Why they'll marry in 2014: This couple has also been engaged since 2012 (August). Plagued by constant reports of trouble in paradise and, in contrast, speculation about a baby on the way, it may be a relief to put the rumor mill to rest. "We just want to do it when it's perfect, and we're not rushed, and no one is rushing from a job or rushing to a job," Aniston told Us Weekly. If 2014 doesn't prove too busy (she's current filming Horrible Bosses 2, and he's working on the script for Zoolander 2), this could be the year.
What the wedding will be like: Aniston strikes us as a low-key beach bride; we're envisioning a relaxed destination wedding on a private island (they are A-listers, after all), surrounded by friends and family. She'll wear a minimalist gown that reflects her red carpet style.
Lauren Conrad & William Tell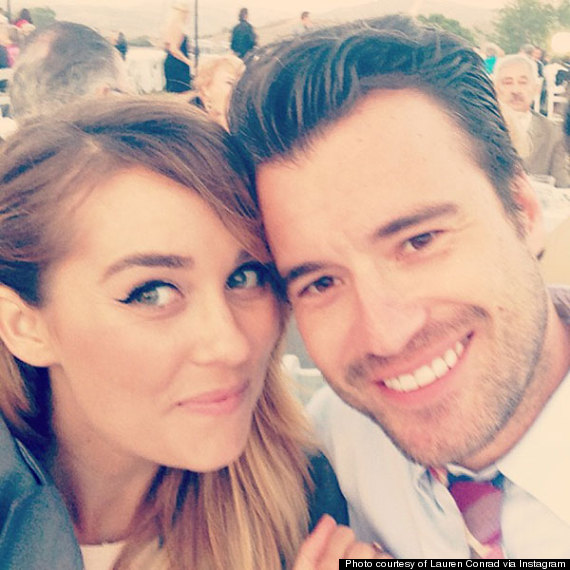 Why they'll marry in 2014: The reality star turned fashion designer/lifestyle blogger got engaged to the "Something Corporate" guitarist turned law student in October. While she reportedly "wants to take her time and enjoy the process," another loose-lipped friend revealed, "Lauren would like to get married next year, possible in the early fall."
What the wedding will be like: With Conrad's classic style, DIY skills, and party-planning experience, we're picturing a Pinterest dream wedding brought to life. There will be rustic touches balanced by glamorous elements, like chandeliers above each table with succulent centerpieces. She'll add plenty of sentimental touches, and she'll probably end up starting some new wedding trends (even the "love" ring she wears next to her engagement ring started a frenzy).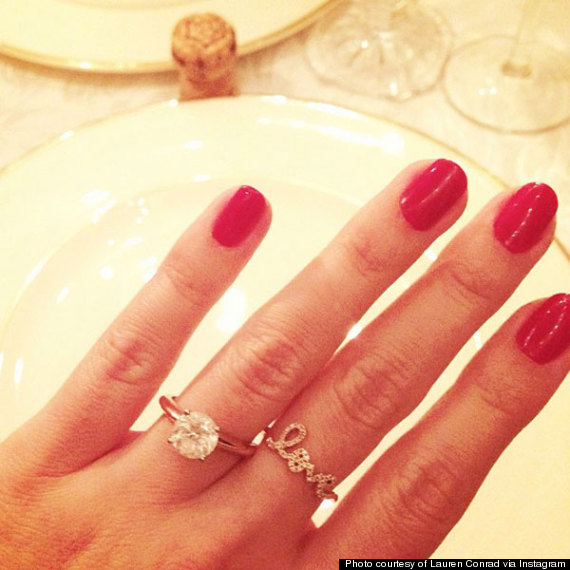 With his musical background, the groom is in charge of the entertainment — and we think he'll opt for a live band over a DJ. One things for sure, though: Don't expect to see the wedding on TV. Conrad told Us Weekly, "Everything is healthier without cameras around," and after chronicling her life for two seasons on "Laguna Beach" and five seasons on its spin-off, "The Hills," she's sworn off doing any more reality TV "involving my personal life."
Kim Kardashian & Kanye West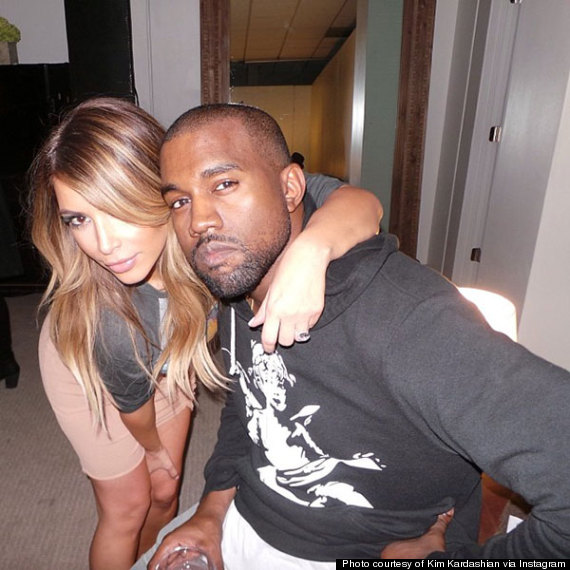 Why they'll marry in 2014: Engaged in October 2013, Kanye already revealed that they're aiming for a summer 2014 wedding. With no budget constraints to worry about and top wedding planner Sharon Sacks likely handling the major elements, it shouldn't be hard to pull it off.
What the wedding will be like: Considering that Kanye rented out a baseball stadium just for the proposal, we're expecting an over-the-top wedding. Besides, the Kardashians aren't exactly known for being understated. And even though it'll be the third trip down the aisle for Kim, this marriage will be the first for Kanye. Momager Kris Jenner recently confirmed that it'll be "big."
Reportedly, the couple wants to host their celebration at the famed Palace of Versailles in France, and there will be fighter jets. The wedding will be filmed (obviously) but privately, so that they can shop around the video. We can't wait to see baby Nori and her cousins Penelope and Mason as the adorable flower girls and ring bearer.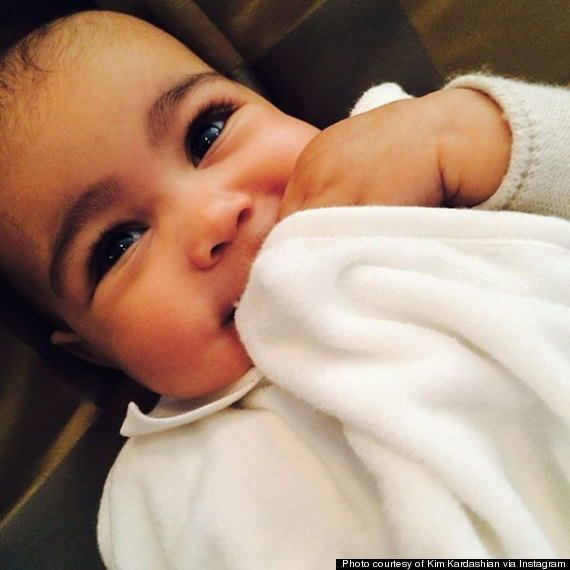 Jessica Simpson & Eric Johnson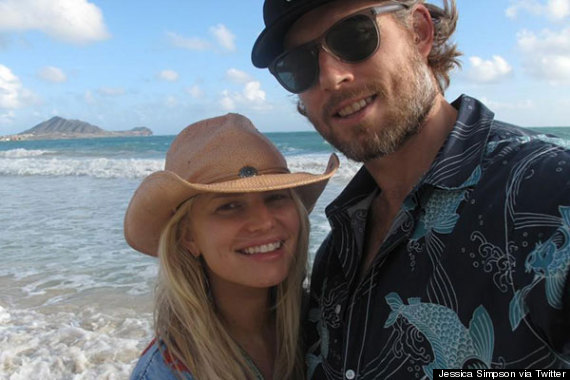 Why they'll marry in 2014: Engaged since November 2010, the wedding plans were put on hold when Simpson became pregnant with the couple's daughter Maxwell, born in May of 2012. She soon got pregnant again, giving birth to their son, Ace, in June of 2013. Simpson famously struggled to lose the baby weight after Maxwell, but now, she's back down to her pre-pregnancy weight just six months after Ace's birth — perhaps finding extra motivation due to her upcoming wedding. She revealed to USA Today that the wedding is a "good goal for me. It's good for me to feel the best I've ever felt when I walk down the aisle."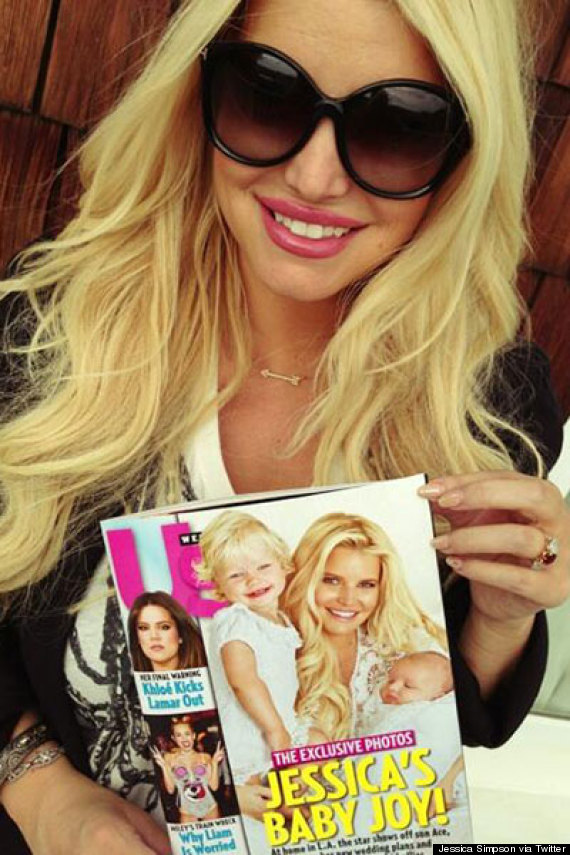 What the wedding will be like: In October, the pair was spotted scouting wedding locations in Capri for a summer 2014 wedding. We're envisioning a romantic affair, covered in pink and white floral arrangements, and the couple's two children will be very involved in the wedding ceremony.
Nicole "Snooki" Polizzi & Jionni LaValle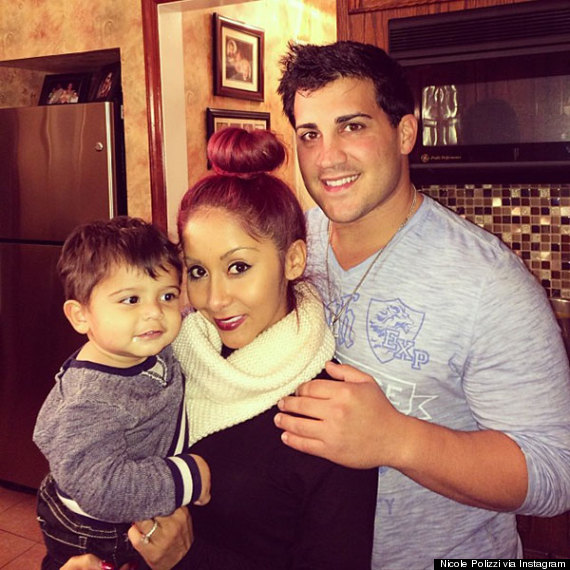 Why they'll marry in 2014: This Jersey Shore couple also put their wedding plans on hold due to pregnancy; son Lorenzo was born in August of 2012. But judging from the latest season of Snooki & Jwoww, the wedding plans are now in full swing; they've been filmed searching for a wedding location, meeting with planners, and the bride-to-be even found her dream dress during a shopping trip with her BFF Jenni "Jwoww" Farley.
What the wedding will be like: We're picturing an elaborate Jersey wedding — an over-the-top cocktail hour with free-flowing drinks and more food than you could possibly eat, followed by a five-course sit-down dinner, and capped off by a Viennese table for dessert. They'll end the night with a "wow factor," like a fireworks display or departing by helicopter. Polizzi has said that the bridesmaids may wear leopard print, and the couple's adorable son Lorenzo will be the most dapper ring bearer ever seen. And, of course, we're counting on the wedding being filmed for a MTV special.
Neil Patrick Harris & David Burtka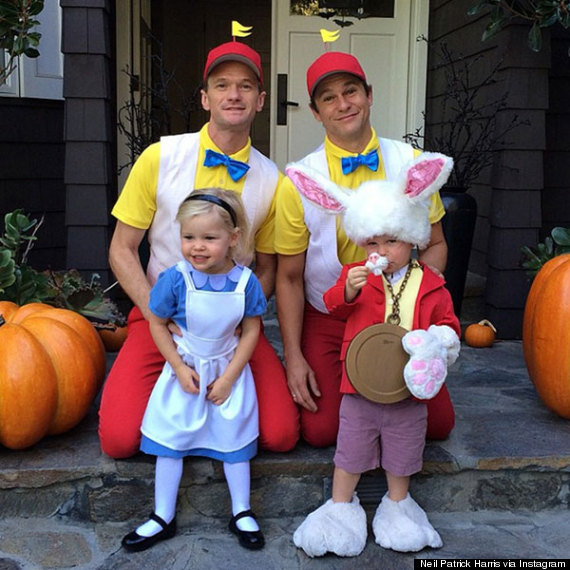 Why they'll marry in 2014: Privately engaged since 2006, they happily shared the news on Twitter right after same-sex marriage was legalized in New York in 2011. "We've been wearing engagement rings for ages, waiting for an available date," wrote Harris.
The parents to three-year-old twins Harper and Gideon (born via a surrogate) recently moved from Los Angeles to New York City, purchasing a $3.6 million brownstone in Harlem together. It's worth noting that the move was planned before Prop 8 was overturned in California; "It would be great to move the ring from my right hand to my left, but Prop 8 won't allow us to do that," Harris said of California's ban on same-sex marriage. Now that they've settled into their 8,000 square foot, 5-floor residence, perhaps they'll start planning the wedding?
What the wedding will be like: We're picturing a star-studded rooftop celebration with amazing views of NYC. The doting dads will include their kids every step of the way.
Lance Bass & Michael Turchin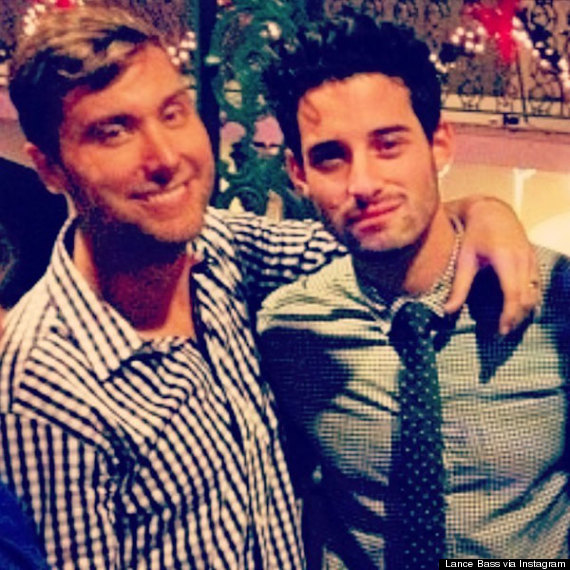 Why they'll marry in 2014: The former 'Nsyncer proposed to Michael Turchin in August 2013. After attending former band mate Chris Kirkpatrick's wedding together in November, Bass hinted at his own wedding plans: "We've slowly but surely started planning it. It'll be a year from now. But it's a lot. It sure is a lot."
What the wedding will be like: Bass revealed that, as a gay man, he never thought he'd even have the opportunity to get married, so he's planning on making it one to remember. "I love a party. It's going to be nice and big and over the top," he told ABC News. And the wedding may be televised; "The network offered us a big wedding special. Knowing myself in the 1980s, growing up a gay kid in Mississippi, I would loved to have seen something on TV I could relate to and go, 'Oh, my gosh, I could do that!'"
They want their guests "to come completely over-the-top high fashion, like you're heading to the MET Ball or the Royal Wedding," and the after-party will be equally extravagant. They might "send out personalized onesies to all our guests so that at midnight after the reception it turns into a pajama party," he revealed. "How fun would that be?"
Naya Rivera & Big Sean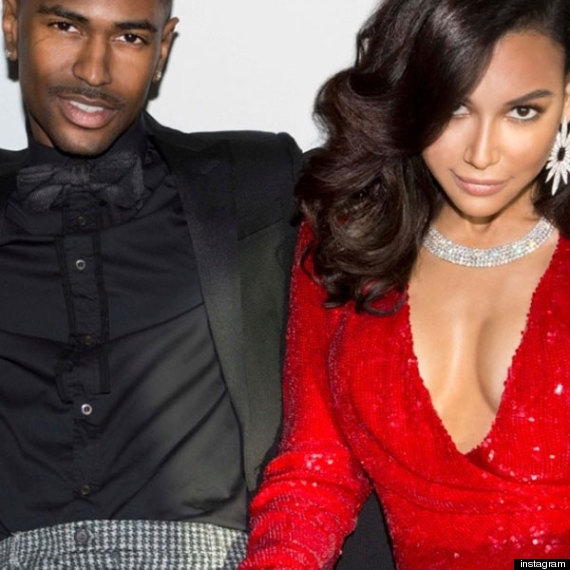 Why they'll marry in 2014: Following the rapper's proposal October, the Glee star bride-to-be wasted no time getting a jump on the wedding plans; she was spotted shopping for a wedding gown at Monique Lhuillier just a week after announcing her engagement!
While her motto is "happy wife, happy life," she's revealed that Big Sean is also "so involved" with the plans. "We definitely bounce things off of each other [and] we're always on the same page about everything, which is probably why we're getting married."
What the wedding will be like: Rivera has been enjoying the "Cinderella, Princess moment" of trying on gowns, so we're picturing a dreamy fairy tale wedding — with some amazing musical performances from Big Sean's industry friends and maybe even the cast of Glee.
Sofia Vergara & Nick Loeb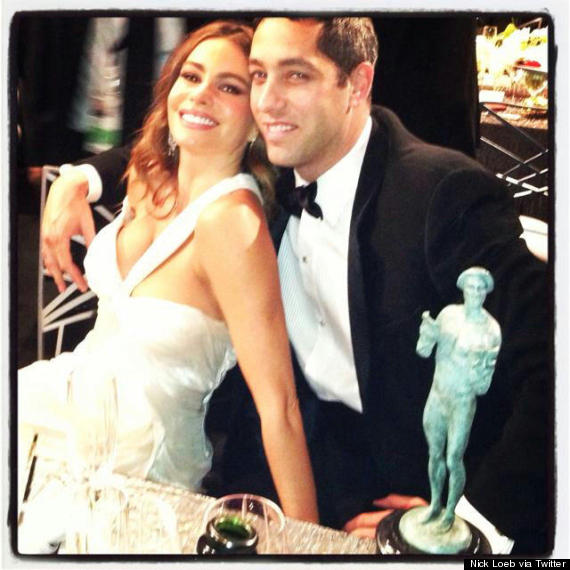 Why they'll marry in 2014: Engaged since July 2012, the couple put the recent breakup rumors to rest after being spotted together on vacation in Mexico — the same spot where Loeb proposed. The Modern Family star claims she's been to busy to plan a wedding, but we think she may find the time in 2014.
What the wedding will be like: Like many brides-to-be, Vergara's dream wedding has changed since she first started planning. In the November 2013 issue of Lucky, she claimed she couldn't picture herself having an over-the-top wedding. "Maybe we will just have a little dinner on Capri," she told the magazine. But just a few months later, she told People, "If I'm going to do something, it's going to have to be a big event."
Food will play a starring role at their wedding, and they'll aim for a free-flowing party atmosphere. "[Nick and I want] more like of a party [with] music, dancing, a lot of food; not really sitting there hours and giving speeches," she told People.
More from Bridal Guide:

Loading Slideshow
Mila Kunis & Ashton Kutcher

<b>How long they've been dating:</b> The former <i>That '70s Show</i> cast mates took their friendship to the next level in April of 2012. In recent months, their romance has taken them everywhere from Australia to Italy to New York to Iowa, where they dined with Kutcher's family at Red Lobster (if that's not love, then we don't know what is). An insider tells <i>People</i> that the "Sexiest Woman in the World" (as voted by <i>FHM</i> magazine), 30, and her 35-year-old actor/producer beau are vocal about wanting to have kids together: "I can't imagine it will be very long before she's pregnant. [Maybe] right after they get engaged if not sooner," the source predicted. <em>Photo Credit: Reddit</em>

Mila Kunis & Ashton Kutcher

<b>Long-term potential:</b> After a long, drawn-out battle, Kutcher finalized his divorce from ex-wife Demi Moore on Nov. 26. Now that he's officially a single man, we predict it won't be long before he proposes! The <i>Jobs</i> actor accompanied Kunis to her brother's wedding in Florida recently, where she served as a bridesmaid. He even reportedly joined her family at the altar for wedding photos: "They definitely treat him like a family member," sources tell <i>Us Weekly</i>. <em>Photo Credit: Ashton Kutcher / Instagram</em>

Emma Stone & Andrew Garfield

<b>How long they've been dating:</b> It was love at first sight when 25-year-old Stone and 30-year-old Garfield met on the set of <i>The Amazing Spider-Man</i> over two years ago. "She's just an incredible actress and she's one of the most spirited people I've ever met and just incredibly fun to be around generally," Garfield tells <i>People</i>. "On top of which, she's beautiful and talented and kind of impossible to dream up." Tell us how you really feel, Peter Parker! <em>Photo Credit: Andrew Garfield / Instagram</em>

Emma Stone & Andrew Garfield

<b>Long-term potential:</b> The couple has a demanding movie schedule that doesn't show signs of slowing down. Stone just wrapped up <i>In The Moonlight</i>, a Woody Allen flick. Next, Garfield is shooting <i>99 Homes and Silence</i> while his girlfriend will film scenes for a Cameron Crowe movie. Regardless, we're hoping that Stone will find the time to wear a beautiful white wedding gown sometime in the year ahead! (Fun fact: She's ordained to perform weddings and she officiated her publicist's nuptials back in 2012.) <em>Photo Credit: Andrew Garfield / Instagram</em>

Jordin Sparks & Jason Derulo

<b>How long they've been dating:</b> The youngest <i>American Idol</i> winner, 23, and her 24-year-old boyfriend, also a famous R&amp;B singer, started seeing each other in September of 2011. Whether they're supporting one another's music careers, goofing off on vacation, or enjoying the holidays with their families, "we make every single moment count together," Sparks says to <i>People</i>. "I'd buy a million copies of her [album] alone," Derulo counters. Swoon! <em>Photo Credit: Jason Derulo / Twitter</em>

Jordin Sparks & Jason Derulo

<b>Long-term potential:</b> It's not a matter of "if" but "when" for this pair! They made beautiful music together in Derulo's latest music video, "Marry Me," from his upcoming album <i>Tattoos</i>. With telling lyrics like "a hundred and five is the number that comes to my head / when I think of all the years I want to be with you" and "one day I won't be able to ask you loud enough," we can't wait for the news to be official. <em>Photo Credit: Jason Derulo / Twitter</em>

Katy Perry & John Mayer

<b>How long they've been dating:</b> The on-again, off-again couple fell "madly in love" (Perry's words) during the summer of 2012 -- and things moved fast. Mayer, 36, gifted the "Unconditionally" singer a heart-shaped necklace, they were spotted PDA-ing all over Hollywood, and just when we thought it was getting serious, they put on the brakes. They rekindled their romance this past June. Perry, 29, tells <i>Marie Claire</i> that the break was eye-opening: "It was like a splash of cold water to search inward on what was going on with me…'If I don't do some self-love, I'm not going to be able to keep the love that I want.'" <em>Photo Credit: Katy Perry / Twitter</em>

Katy Perry & John Mayer

<b>Long-term potential:</b> Both Perry and Mayer are touring in 2014, so only time will tell if they are able to make time together and move on from their pasts. Perry has insinuated that children were a point of contention between she and ex-husband Russell Brand ("I knew I wasn't ready") but that she "really loved being married," so there's a possibility she'd be open to walking down the aisle again. <em>Photo Credit: Mario Sorrenti</em>

Jennifer Lopez & Casper Smart

<b>How long they've been dating:</b> The pop icon and her choreographer beau have been going strong for over two years, proving to naysayers that the love they share is more than just a rebound fling (they began dating shortly after Lopez divorced ex-husband Marc Anthony). Their age difference is a non-issue for them -- she's 44 and he's 26 -- and he has a wonderful relationship with Lopez's children. <em>Photo Credit: Casper Smart / Instagram</em>

Jennifer Lopez & Casper Smart

<b>Long-term potential:</b> The "Live It Up" singer has filed new documents requesting that her legal name be changed from Jennifer Muniz (her ex-husband's last name) to Jennifer Lopez. Could this be the last step before she's ready to walk down that white carpet again? Also, at KISS FM's Jingle Ball concert earlier this month, Smart shared that he has "something up my sleeve" when it comes to Lopez's Christmas gift this year. Here's hoping that it's shiny and comes in a little box! <em>Photo Credit: Casper Smart / Instagram</em>

Cressida Bonas & Prince Harry

<b>How long they've been dating:</b> Prince Harry met his 24-year-old girlfriend in May of 2012 (she's best friends with his cousin, Princess Eugenie). "Cressy" (as she is known to the couple's inner circle) comes from an aristocratic family with links dating back to Edward VII. The British-born beauty and her 29-year-old princely suitor are both extroverted free spirits who share a mutual craving for adventure. In December, Prince Harry embarked on a 208-mile expedition in Antarctica to raise money for Walking with the Wounded, a U.K. charity that helps wounded servicemen and women find long-term employment after they've left the Armed Forces. Photo Credit: <em>Tatler magazine</em>

Cressida Bonas & Prince Harry

<b>Long-term potential:</b> "Cressimania" reached fever pitch when comments by friends of the couple were published in <i>The Daily Telegraph</i> stating that "Harry never stops talking about marriage and children, and she [Bonas] has now got used to the idea. The wedding is likely to take place next year." Ladbrokes Online Betting reportedly has odds of 8/11 that they'll be engaged by the end of 2013 and even money on a wedding by the end of 2015! <em>Photo Credit: The British Royal Monarchy / Flickr</em>

Pippa Middleton & Nico Jackson

<b>How long they've been dating:</b> Kate Middleton's little sis, 30, is said to have met her significant other while skiing last fall. After serving as the most famous MOH of all time, she now works at a party planning company and has released a book, <i>Celebrate: A Year of Festivities for Family and Friends.</i> In contrast, Jackson comes from a middle-class background and is a self-made millionaire who works as a stockbroker at Deutsche Bank in London. Engagement rumors escalated when the 35-year-old joined the royal family on their trip to Mustique, back when Kate was pregnant with Prince George. <em>Photo Credit: The Guardian</em>

Pippa Middleton & Nico Jackson

<b>Long-term potential:</b> A friend of Pippa's told <i>The Mirror</i> that, "She couldn't be more sure that Nico is the right man for her. They are such a good fit for each other and their families get on really well." When her fairytale moment does arrive, we're curious to see whether the Duchess will be an active participant in the plans, given her royal duties. <em>Photo Credit: Twitter</em>

Mary-Kate Olsen & Olivier Sarkozy

<b>How long they've been dating:</b> Olsen turned heads when she and Sarkozy first stepped out at a Knicks game together about a year and a half ago. Sources told <i>Us Weekly</i> that the actress turned fashion designer "is rarely impressed with guys." However, the 27-year-old appears to have met her match in her 44-year-old beau, a once-wed multimillionaire and a managing director at The Carlyle Group in New York. <em>Photo Credit: Instagram</em>

Mary-Kate Olsen & Olivier Sarkozy

<b>Long-term potential:</b> After just three months of dating, the twosome moved into a $6.25 million townhouse together in New York City. She loves spending time with Sarkozy's kids, Julien and Margot. Most recently, <i>The New York Post</i> reports that she put cushion-cut engagement rings on reserve at Neil Lane's store in Los Angeles. We'll be on the lookout for a telltale sparkler! <em>Photo Credit: The Carlyle Group</em>

Lena Dunham & Jack Antonoff

<b>How long they've been dating:</b> Dunham, 27, and Antonoff, 29, began publicly dating in September of 2012. The <i>Girls</i> creator gave us an intimate look at their relationship when she posted a public love letter to the Fun. guitarist as part of artist Miranda July's project "We Think Alone." In the letter, she writes that, "I thought of you, like always, and I felt I could spend four days on a bench with you and it wouldn't be enough time to hear all the stories you have to tell -- I literally want to know everything you have seen and what you felt like while you were seeing it." <em>Photo Credit: Lena Dunham / Instagram</em>

Lena Dunham & Jack Antonoff

<b>Long-term potential:</b> Like several other stars, including Brad Pitt and Angelina Jolie, Dunham has publicly stated that she doesn't want to wed until all gay couples have the right to marry. Now that DOMA (The Defense of Marriage Act) has been struck down, we think this ultra-creative couple is one step closer to having the quirkiest, coolest wedding in history. Evidence: <a href="http://www.bridalguide.com/blogs/real-brides-speak-out/dream-wedding" target="hplink">This amazing illustration the actress created of her dream wedding</a>. Photo Credit: Lena Dunham / Instagram
Keep in touch! Check out HuffPost Weddings on Facebook, Twitter and Pinterest.