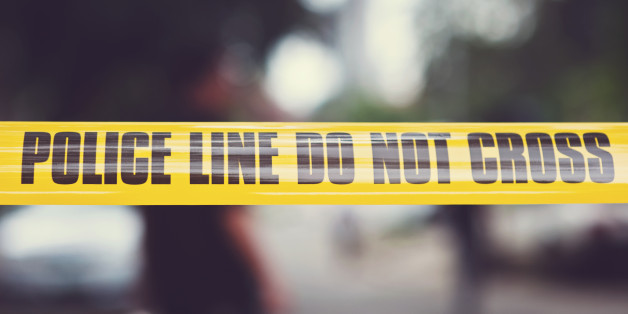 A gay Tennessee man who claimed to have been robbed and beaten inside his health food shop has been charged with filing a false report.
The Paris Post-Intelligencer reports that 32-year-old Joe Williams was arrested Dec. 20 after local authorities found inconsistencies in his original allegations. Williams, who owns the Healthy Thyme shop in Paris, Tenn., claimed he was robbed of $1,200, and said that suspects had written a "three-letter homophobic slur" across his forehead in permanent marker during the alleged Nov. 20 attack.
Williams initially claimed that the suspects had also set Healthy Thyme on fire, causing about $5,500 in damages, according to WPSD.
Authorities told the Post-Intelligencer that Williams had failed to bring up certain facts known to investigators on multiple occasions. "We've not been able to verify or dispel any of the statements made about the actual robbery or fire," Paris Police Sgt. Ricky Watson is quoted as saying. "We're looking into Mr. Williams, and we're looking into whether it did or did not happen."
News of Williams' charges follows the saga of Dayna Morales, a server at Gallop Asian Bistro in Bridgewater, N.J,, who is now out of her job following allegations that the purportedly homophobic note she received from a family criticizing her "lifestyle" and denying her a tip was nothing but a hoax.
Similarly, a Nebraska-based lesbian who shockingly staged an anti-gay hate crime was sentenced to a week in jail earlier this year. The Lincoln Journal-Star reported that Charlie Rogers, 34, will also spend the next two years on probation and be required to undergo a psychological evaluation and complete 250 hours of community hours for lying to investigators in July 2012.
A small business owner who lives openly as a lesbian, Rogers had originally told police she was attacked by three masked men who broke into her home and bound her with zip ties before carving homophobic slurs into her skin, dumping gasoline on her floor and lighting it with a match, in July 2012. At the time, witnesses also said that anti-gay slurs had also been spraypainted throughout Rogers' basement.
Just days after the alleged attack, however, investigators told the Journal Star they had no suspects and "hadn't ruled out the possibility" that Rogers herself had somehow staged the incident.