CNN's John Berman probably didn't wake up this morning expecting to be offered weed on live television, but that's exactly what happened while he was filling in for Ashleigh Banfield on "Legal View" Monday. While interviewing Tommy Chong -- an activist and prominent figure in the push to legalize marijuana -- about Colorado's new pot law, Berman got a little more than the average Q & A.
"Who wants to buy pot there?" Chong, who is also a comedian (of "Cheech and Chong" fame), asked.
Some awkward laughter followed, but Chong pushed on.
"You guys wanted to score some weed?"
More laugher. A little silence. Yep, it was just as painfully awkward as you'd imagine: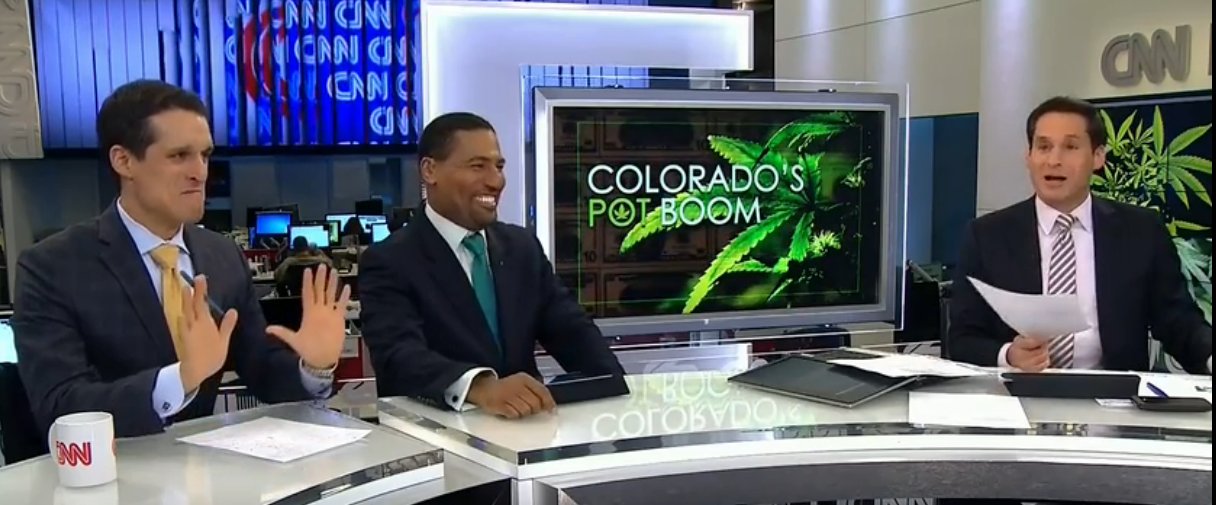 Watch the video to experience the moment.
ALSO ON HUFFPOST:
PHOTO GALLERY
BEFORE YOU GO
CNN Lineup