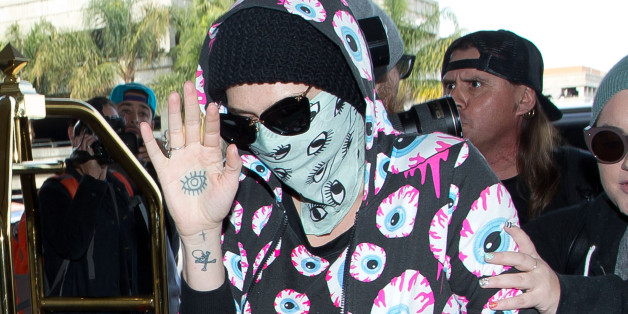 You've watched, wondered, and, likely, judged as celebrities have stepped out in some bizarre get–ups. Now take a look through their cellphone camera lenses to see the wackiest things they've donned this year.
Ke$ha's Disembodied Eyeball Suit

Miley Cyrus' 'Jordan' Gear

Macklemore's Teal Suit and Fur Shawl

Harry Styles' Candy–Striped Caution Tape

Katy Perry's Light–Up Dress

Justin Bieber's Boxing Robe and Chains


Nicki Minaj's Leather Straps

Also on HuffPost:
Ke$ha, For Better Or Worse
SUBSCRIBE AND FOLLOW
Get top stories and blog posts emailed to me each day. Newsletters may offer personalized content or advertisements.
Learn more