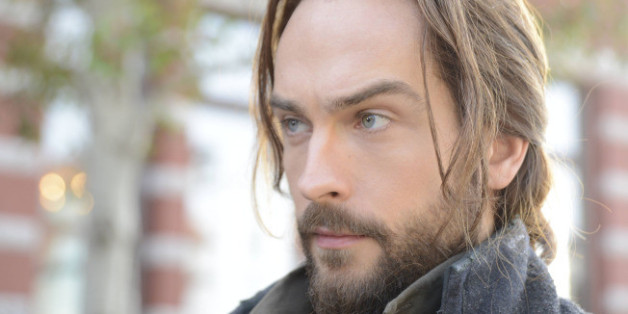 Before "Lost" opened the hatch and "Fringe" jumped universes, those shows were about disparate people struggling to understand their place in a universe that would eventually become more complicated. The key was starting on a smaller level, making the characters relatable before throwing in heavily serialized and mythology-laden elements.
So goes the story of "Sleepy Hollow," which tells the tale of an Ichabod Crane (Tom Mison) who was frozen in time to keep the Headless Horseman at bay. Waking up in present-day Sleepy Hollow, Crane has been partnered with fellow witness Abbie Mills (Nicole Beharie) by Capt. Frank Irving (Orlando Jones). Save for Abbie's sister Jenny (Lyndie Greenwood), "Sleepy Hollow" has kept the truth about Crane's identity and the war against Moloch and his Horsemen localized to just those three main characters. The show hasn't yet addressed the implications the secret might have on the town, let alone the rest of the world.
SUBSCRIBE AND FOLLOW
Get top stories and blog posts emailed to me each day. Newsletters may offer personalized content or advertisements.
Learn more