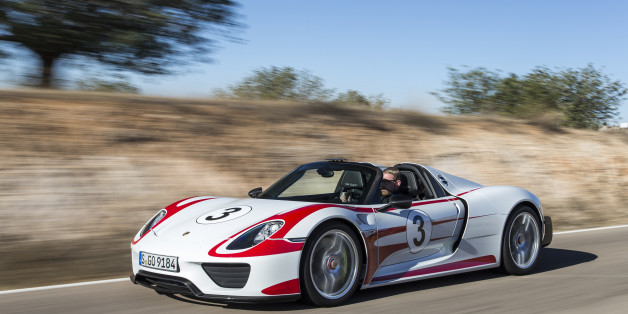 Toss aside your thoughts of what a hybrid car should be. Beginning in 2014, automakers like Porsche, Ferrari and BMW will be putting electric motors alongside gas engines in sports cars that can tear up the track as well as save the environment (or at least hurt it less). Hybrids will no longer be confined to the driveways of Toyota Prius drivers attempting to squeeze the most mileage out of a gallon of fuel.
Performance-hybrid may sound like an oxymoron, but the racing world has proved that these two concepts are not mutually exclusive. Audi currently races a hybrid-electric car in the FIA World Endurance Championship (formerly the American Le Mans Series), and Formula 1 race cars have harnessed the power of electricity since 2009.
The benefit of adding electricity to a gas-powered sports car goes beyond the obvious green advantages. Electric motors offer additional power, which can translate into additional speed and potentially quicker lap times. True, these cars will likely never be the greenest machines available, since high performance inherently wreaks havoc on efficiency; but these cars give us hope that being environmentally conscious can coexist with driving fun.
Below are five sports cars we think will change the way you view hybrid cars forever.