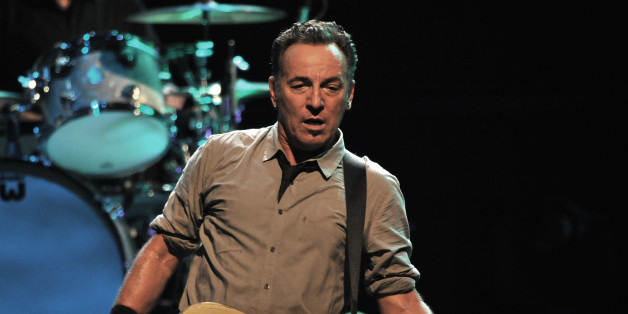 It seems "The Good Wife" was born to run.
Rolling Stone reports that as part of a promotional tie-in for Springsteen's new record, CBS will not only stream the entire album on their site but will also use three of his new songs in an upcoming episode of "The Good Wife."
"We love using music in 'The Good Wife,' and we always have the music inform the action and the cutting," said Robert and Michelle King, the creators and executive producers for the series in a press release about the episode. "So when the Bruce Springsteen songs became available, we couldn't believe our luck. We wished we could use the whole album."
The episode entitled "We, the Juries" will feature the songs: "High Hopes," "Hunter of Invisible Game" and "The Ghost of Tom Joad," according to Rolling Stone.
The album stream will be begin this Sunday until 7 p.m. on Jan. 13.
"The Good Wife" episode airs Jan. 12 and the new album, "High Hopes" will be released Jan. 14
SUBSCRIBE AND FOLLOW
Get top stories and blog posts emailed to me each day. Newsletters may offer personalized content or advertisements.
Learn more