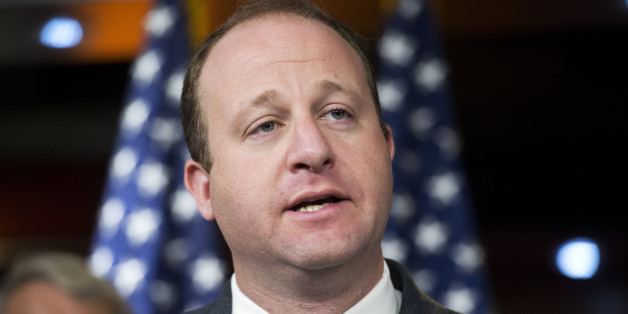 Tom Williams via Getty Images
"By regulating marijuana like alcohol, Colorado voters hope to reduce crime and keep marijuana away from kids," Polis said in a Jan. 1 statement. "I applaud Colorado's efforts to implement the will of the voters and will continue my work to pass H.R. 499 to regulate marijuana like alcohol federally."
I'm continuing my efforts to pass HR499, formally allowing states to regulate sale of #marijuana without having to worry about the Feds
Interesting factoid: HR499 draft bill came back w odd spelling: "marihuana" I insisted spelling be changed to the customary "marijuana"

— Jared Polis (@jaredpolis) December 31, 2013
In March, Polis said his ties with marijuana were "a great association," National Journal reported. Polis' campaign headquarters were located in the same building as a pot dispensary.
In August, Polis praised the Department of Justice for choosing not to sue Colorado and Washington over their marijuana legalization laws, saying he was "thrilled" by the decision.
"This is a big step in allowing small businesses to grow and succeed while following state and federal laws," Polis said. "I am hopeful that other states may see marijuana regulation as an opportunity to reduce crime, combat drug abuse, and enhance economic opportunity."
Also on HuffPost:
Top 50 Most Influential Marijuana Users
FOLLOW HUFFPOST