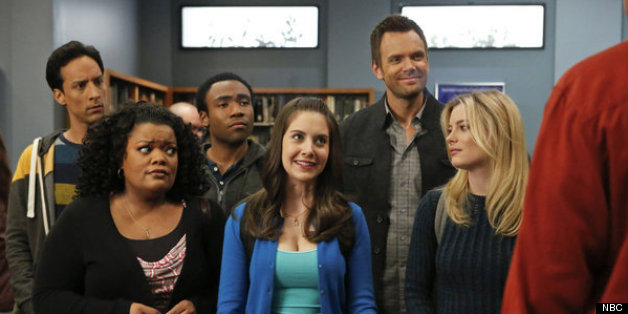 "Community" Season 5 aired last night (Jan. 2) on NBC with back-to-back episodes and the Internet freaked out accordingly. Here's a round-up or some of the best reactions from the one-hour series premiere. (Pro Tip: Superfans should 100 percent follow Yvette Brown for behind-the-scenes commentary and live tweets.)
I guess I've forgotten how to write #Community reviews. Maybe I'll just submit doge gifs.
"I'm much sadder than the rest of you. I'll figure out why later." #Repilot We'll miss you, Donald. #Community
the zach braff line tonight was the best
You'll notice there weren't many shots of our reactions to Danny's Cage-isms. They coukdbt cut to us because we were howling! #RePilot
John Dorian, M.D. narrating the end of an episode of @nbccommunity. It's like my two favorite shows made love and had a beatiful TV baby
Shirley's look upgraded this year because she made loads of cash w/Shirley's Sandwiches. Backstory was franchises. #RePilot
What did you think of the premiere?
SUBSCRIBE AND FOLLOW
Get top stories and blog posts emailed to me each day. Newsletters may offer personalized content or advertisements.
Learn more