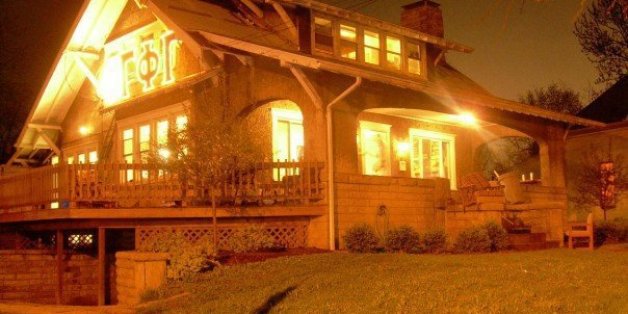 Facebook: Gamma Phi Gamma
A fraternity that claims the title as the "nation's oldest local fraternity" will never again be recognized by Wilmington College in Ohio.
Gamma Phi Gamma was permanently derecognized by Wilmington due to a hazing incident in October that sent a pledge to the emergency room, where he required surgery to remove a testicle. According to Wilmington police, pledges were made to imitate swimming in three inches of water at the frat house, while they were "struck with towels and shirts that had the ends balled in knots or items tied inside to inflict pain," the the Dayton Daily News reports.
The fraternity appealed a judicial board ruling permanently revoking Gamma Phi Gamma's recognition by the college, but the sanction was upheld. The frat can make a final appeal to the college president, but it has not indicated whether it plans to do so, WLWT reports.
Gamma Phi Gamma was first established at the college in 1907. It was suspended for a hazing incident in 2000, the Gallipolis Daily Tribune notes.
Clinton County prosecutors are still considering criminal charges.
According to research from Hank Nuwer at Franklin College, there have been at least 104 hazing-related deaths since 1970. Bloomberg News has counted at least 60 fraternity-related deaths since 2005.
YOU MAY LIKE
CONVERSATIONS
FOLLOW HUFFPOST