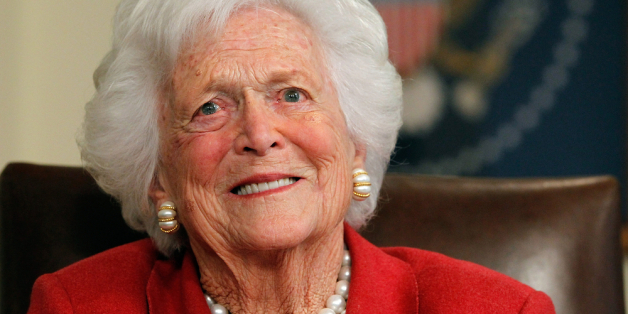 Former first lady Barbara Bush will be discharged from Houston's Methodist Hospital Saturday, according to a tweet from Bush family spokesperson Jim McGrath.
Bush's release would be two days before her 69th wedding anniversary, which is set for Monday. The Bushes are the nation's longest-married first couple.
The AP reported Saturday that doctors made the determination in the morning. Bush responded well to medication and "she's great," McGrath told the wire service.
SUBSCRIBE AND FOLLOW
Get top stories and blog posts emailed to me each day. Newsletters may offer personalized content or advertisements.
Learn more