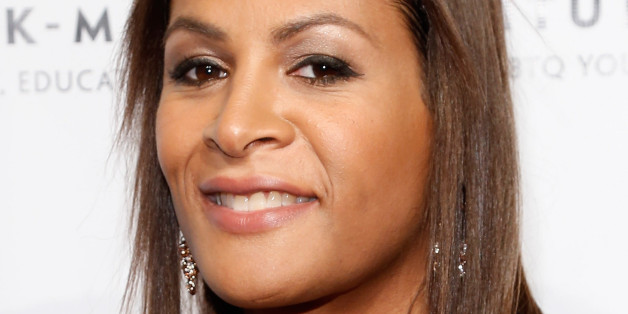 Cindy Ord via Getty Images
As she hears her name, the world's first and only transgender professional MMA fighter steps up to the stage and the crowd goes…silent.
It's a humid October night in Miami, and Fallon Fox is standing on a makeshift riser at the Newport Beachside Hotel & Resort, looking out over a gathering of about a hundred MMA fans who have shown up at the poolside bar to hoist mojitos and watch the pre-fight weigh-in, which started two hours late. So by the time Fallon whips her T-shirt over her head and pulls off her jeans in a single swift movement, revealing a black string bikini with a big affliction logo on the ass, everybody's pretty lit.
FOLLOW HUFFPOST