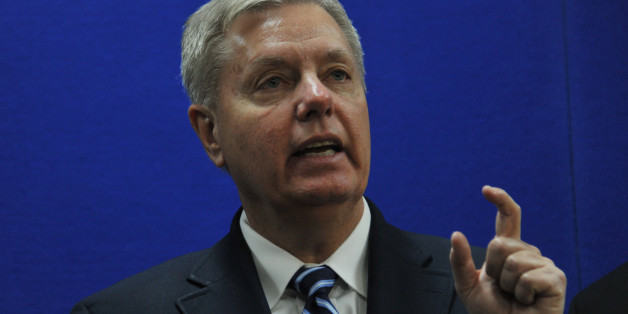 South Carolina Sen. Lindsey Graham (R) tweeted Monday that a plane he was taking to Washington, D.C. had to make an emergency landing.
Graham was flying from Greenville, S.C. to Washington when the incident occurred:
Interesting day -- just made a return-flight emergency landing at GSP.
About 5 minutes into today's flight from Greenville to Washington, I and my other passengers noticed the engine making strange sound.
Not long afterwards, the pilot declared an emergency and we headed back to the airport.
We safely returned with fire trucks and first responders at the ready.
Thank you the first responders at GSP and flight crew for the work you do.
According to Greenville Online, the flight took off from the Greenville-Spartanburg International Airport at 2:37 p.m. and landed at the same airport without incident at 3:06 p.m.
SUBSCRIBE TO & FOLLOW POLITICS
HuffPost Politics brings you the top political stories three days a week. Learn more